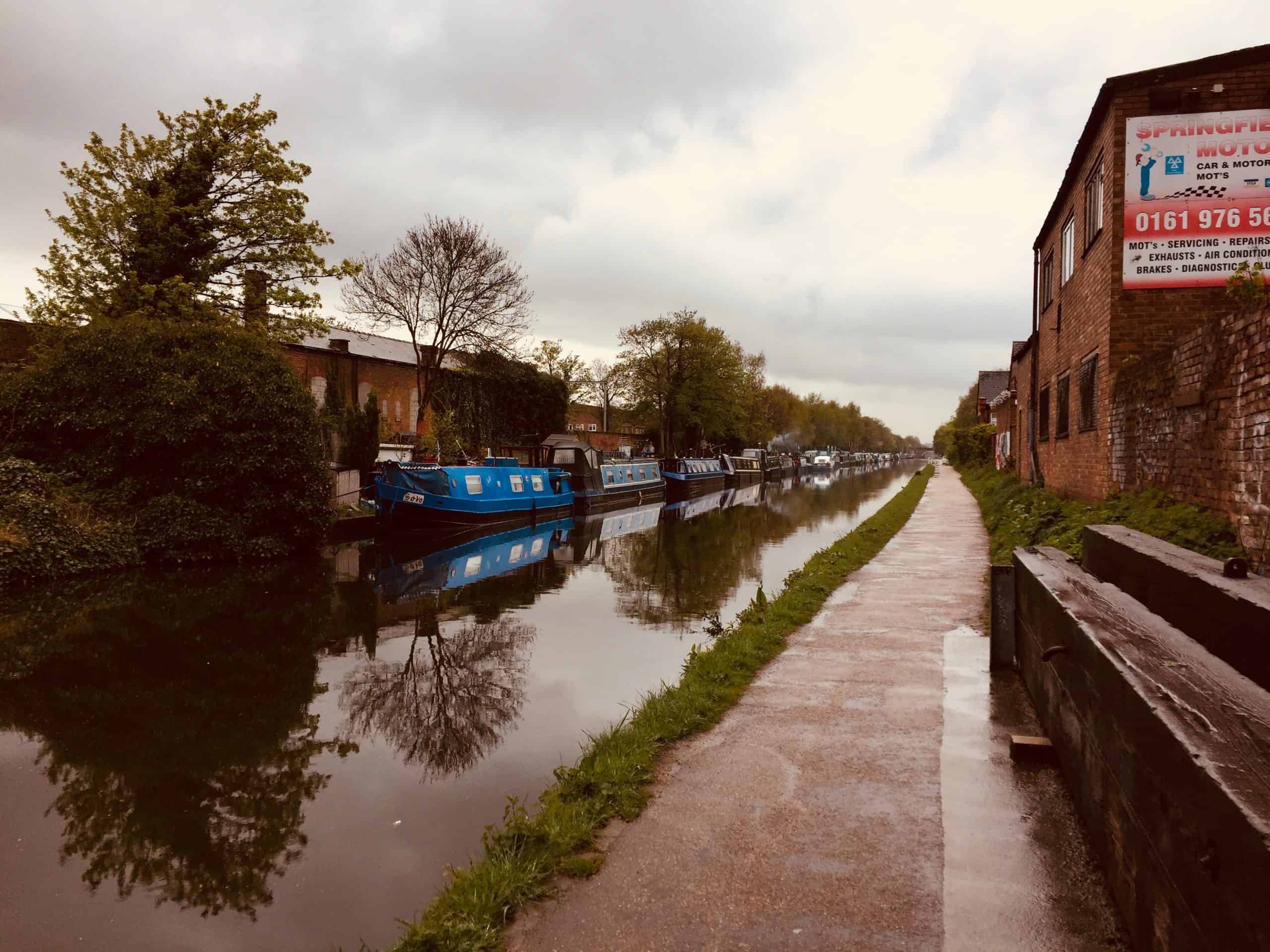 This week I just about ticked off something that has been on my list for a while – I finally visited the Vegetarian Society archive in the hope of finding some connections between the London-based societies and South Place c. 1880 – 1920. Having presumed that the old London journals would now be held somewhere in London, I was pleasantly surprised to find out they were actually kept at the Vegetarian Society's main office in Altrincham, just 11 miles from my home in Manchester. In fact, despite the predictable heavy rain and a puncture at the end of the day, it was actually a really lovely cycle ride along the Bridgwater Canal. The archive room itself is also lovely; there is a big table, large windows and a full wall of old books and journals that were all mine for the whole day.
My only disappointment of the day was that I didn't come across any of the women musicians' names that I was looking for in the journals. However, due to time constraints (and constantly getting distracted by funny 19thcentury adverts – a bad habit of mine), I only made it through a small portion of indexes, books and journals, so it's very possible that I might get a different result another day. Also, I did find a few other South Place veterans popping up in articles, particularly in The Humanitarian League, published by an organisation of the same name that fought against all avoidable suffering inflicted upon people and animals. Their aims have obvious links to discussions that were happening at the ethical societies during the same period, so it is unsurprising that people such as Herbert Burrows were involved in both. Burrows was a founding member of the Democratic Federation, helped Annie Besant to organise the London match girls strike of 1888, and was a member of the National Secular Society as well as South Place Ethical Society.  At South Place he delivered lectures such as 'The Culture of the Ethical Life' and 'Woman as an Industrial Factor'.
Throughout my reading, I was constantly struck by the similarities between the vegetarian and the ethical societies' activities. Whilst the ethical societies were more numerous, the vegetarian societies also seemed to have several groups in London as well as throughout the towns and cities of the UK.  Many of the individual ethical and vegetarian societies held their own lectures, covering topics spanning politics, education, rationalism, social progress, religion, poverty, intellectualism, patriotism, temperance and vivisection, and considered how these related to their societal views. My most unexpected find was that the vegetarian societies also involved music significantly in their activities. Sometimes women provided a few songs and piano solos at the end of a meeting, and sometimes members held 'at homes' for fellow vegetarians, at which music was the focal point.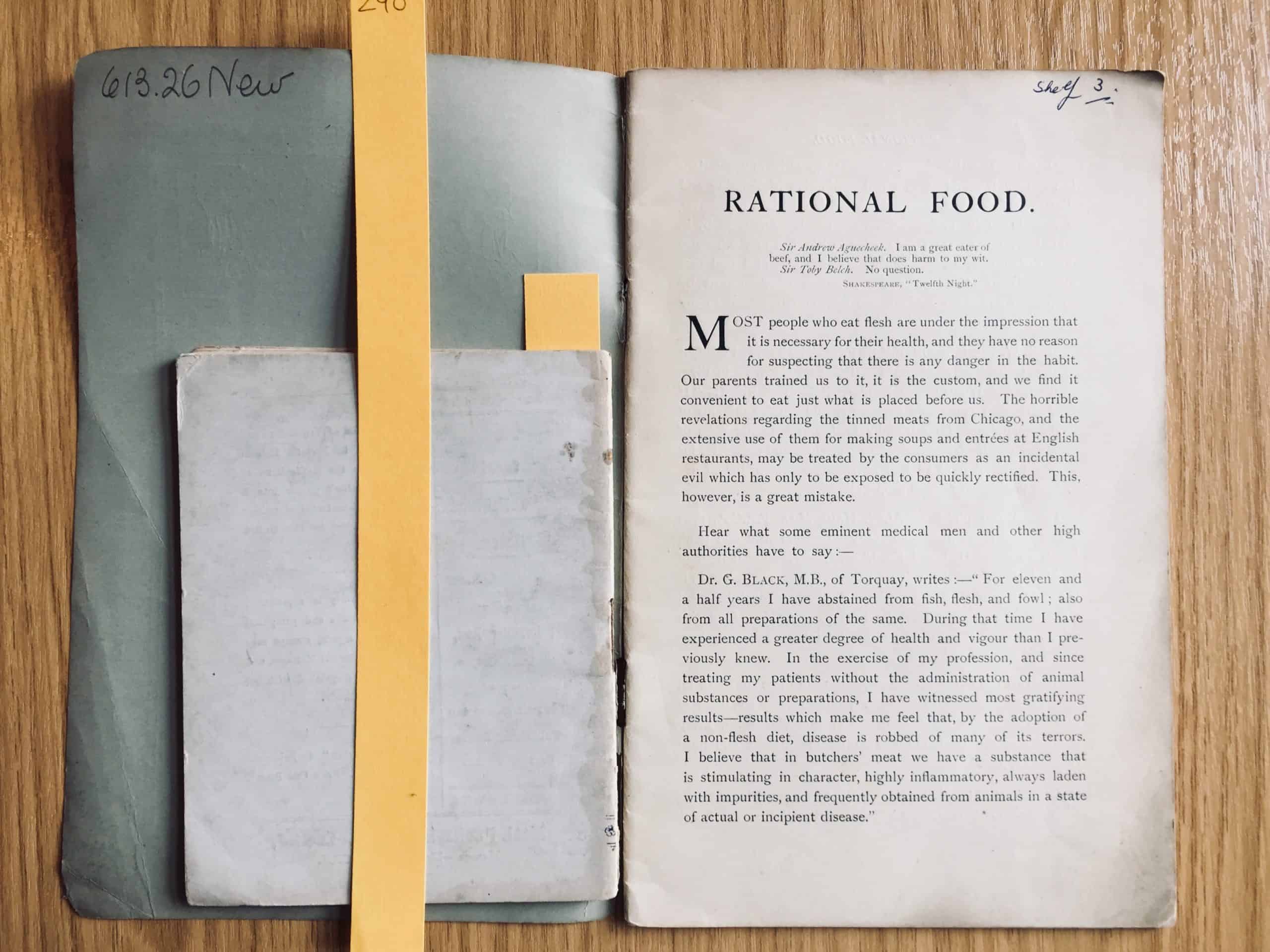 Both of the London organisations also formed their own social clubs: sports teams, ramblers' societies and musical ensembles.  Among these were several women's groups. During the 1890's South Place formed women-only classes for dancing, dress-making, music and part-singing, and also set up a Girls Club and the Women's Committee, set up for the organisation of practical philanthropy. Likewise, the vegetarian societies had activity groups for women, such as the London Ladies' Vegetarian Swimming Club (I just did a quick check and sadly, but unsurprisingly, this club no longer appears to exist).  More prominently, there was also a Women's Vegetarian Union, who wrote regular updates for The Vegetarian Messenger. Attitudes towards women's capabilities had clearly affected the union's aims. One article declared that women's work 'should not be solely confined to the kitchen… their influence was also needed in the drawing room'. However, their 1896 report expresses noble aims to provide relief to vegetarian women in distressed circumstances, a philanthropic endeavour that chimes with the activities of South Place's Women's Committee.

On the whole, South Place appears to have had slightly more progressive stance towards feminism than I have so far come across in the vegetarian archive, although this is not to say that there weren't vastly contrasting opinions among the members of either society. In a regular segment in The Vegetarian Messengertitled 'For the ladies', vegetarianism was often described 'a woman's cause', due to women's natural tendency to be thoughtful, gentle and loving. Written by C. A. E., it is unclear whether these are the musings of a man or a woman, although reading the phrase 'you lady readers' in one article suggests a man. If so, it is a clear example of how men manipulated ideas about the meekness of women to further their own cause, however worthy a cause such as vegetarianism may be. Nevertheless, similar comments on the relationship between women and vegetarianism are filtered throughout the journals by both genders. It was clearly believed by some that placing some guilt, and even responsibility, of the slaughter of animals on 'the mothers of the world', was a viable strategy towards gathering momentum for the movement.
Needless to say, today the Vegetarian Society adopts no such strategy. Furthermore, aside from feminism, the early twentieth century journals contain ideas that I would not be surprised to read about today in magazines or blogs. In one lecture, Mme. Alex. Veigele (founder and president of the Women's Union) is quoted to have said that she 'believed that a day would come when we should look back with horror at the time when we preyed upon the corpses of animals'. I was instantly reminded of a BBC mockumentary featuring Simon Amstell aired last year called Carnage, set in an all-vegan society in 2067. More than the differences, often when I visit a new archive I am surprised by the comparisons that can be found between then and now.
In my next blog I'll be going back to the women composers featuring in the upcoming concert at Conway Hall, based on my research. Please look here for details and show your interest on facebook.
Also, check out some photos below that I took from the archive material. A couple were more for my own amusement than anything, but worth sharing.