Conway Hall is the ol
dest surviving freethought organisation in the world and holds t

he largest and most comprehensive humanist research resource in the UK.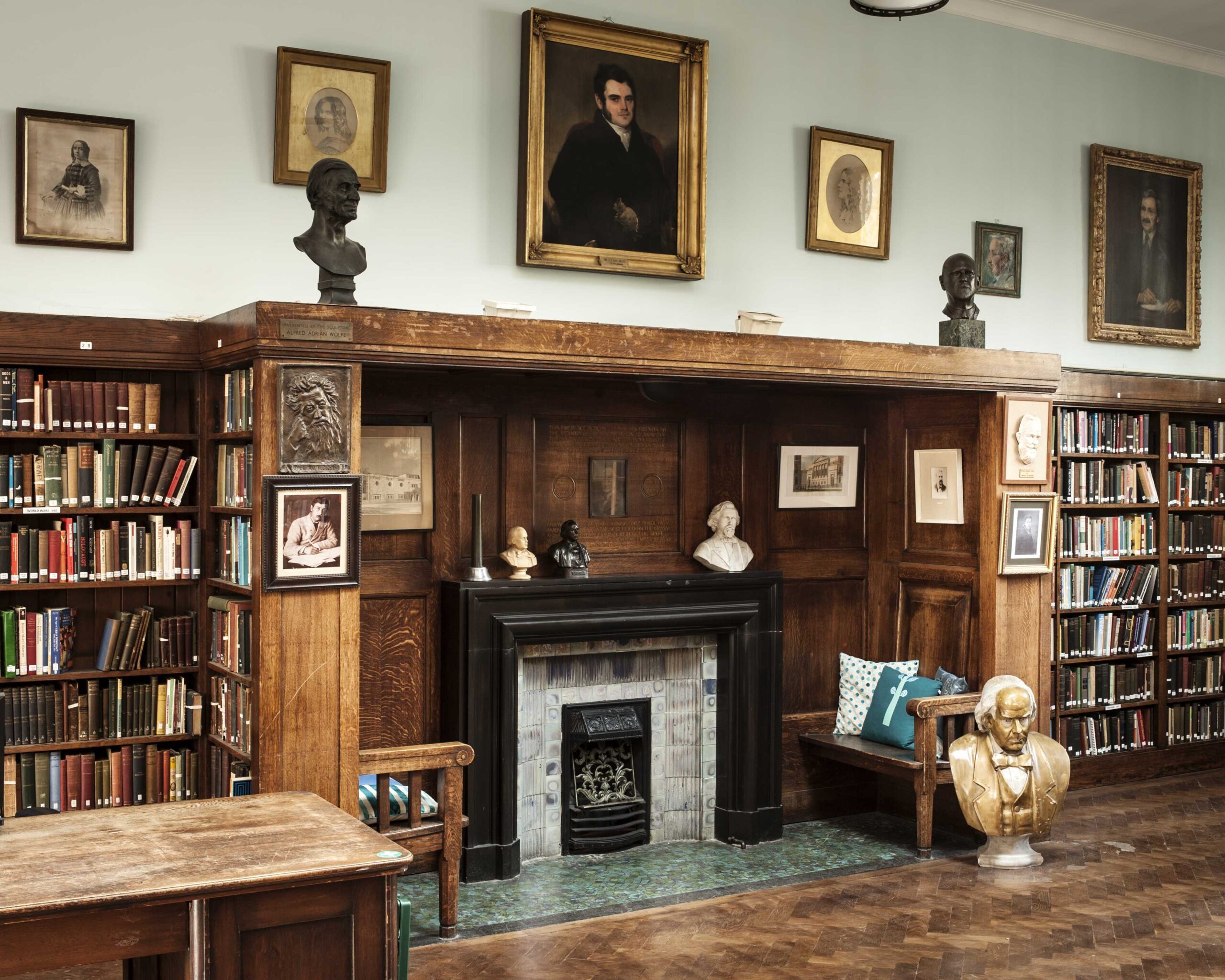 About The Collection
Since 1886, Conway Hall Humanist Library and Archives has been a haven for the radicals, political and social reformers and freethinkers who dared to dream of a better world. Beginning as a general lending library offering a wide-ranging collection of diverse subjects to suit the needs of the membership, the Library has since evolved and grown to become the country's only specialist humanist library. 
Our collections include printed materials such as books, pamphlets and journals as well as archival material of unpublished institutional and personal records and papers, such as manuscripts, letters and photographs.  We also have a collection of artworks and artefacts.
To find out more about what we have in our collection, click the button below to search our online catalogue.
Contact the Library
The Library is open to all by appointment. Current opening hours are Fridays, 10am – 3pm. To book your visit, or to find out more about the Library and Conway Hall's collections, please contact us using the form below.