Alluna Ensemble
24th February 2019 · 6:30pm
In person | Virtual event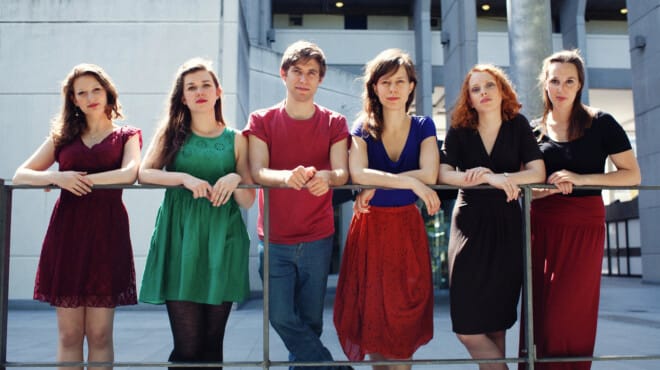 A weird and wonderful journey through the beautiful and bizarre world of Arnold Schoenberg's Pierrot Lunaire. This programme interweaves the original movements of Pierrot with works by composers who influenced Schoenberg, illuminating the musical inspirations that gave rise to this unforgettable masterpiece.
Schoenberg Pierrot Lunaire
Ravel Oiseaux Tristes
Webern Vier Stücke
J.S. Bach Prelude from Cello Suite No.3
Berg Four pieces for clarinet and piano Op.5
Brahms Intermezzo in A minor from 7 Fantasien Op.116
Rosie Lomas (Sprechstimme)
Rosanna Ter-Berg (flute)
Jessica Grimes (clarinet)
Joseph Houston (piano)
Kay Stephen (violin/viola)
Anna Menzies (cello)
Main Hall. Ground floor. Fully accessible.
[tt-event url='https://www.tickettailor.com/checkout/view-event/id/219511/chk/09ce/ref/website_widget/' minimal='true' bg_fill='false' show_logo='false' ]