Conway Hall Ethical Society presents:
Ethical Matters:


Autism and ADHD: Living and Loving on the Spectrum

14th June 2023 · 6:30pm

Doors open: 6:15pm

Brockway Room | Virtual event

Event has passed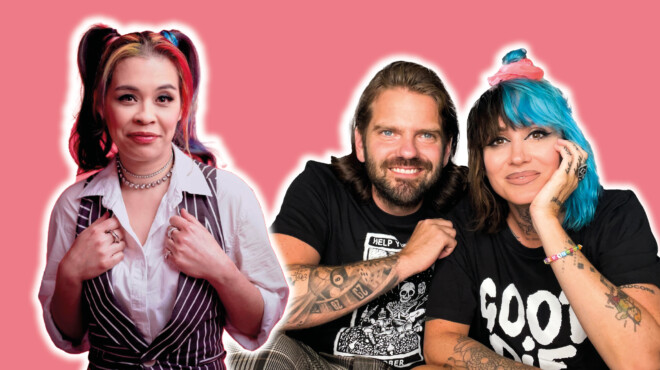 ** In person tickets for this event have now SOLD OUT – livestream tickets are still available **
There are way more autistic and ADHD, and many other neurodivergent people, out there. As diagnosis increases, society is getting an ever-deepening understanding of the differing minds within us.
This Ethical Matters conversation brings together autistic and ADHD panellists – and those that love them – to discuss life and love on the spectrum and what the world could do to accommodate them. This event is for the neurodiverse, those that love them and those curious about how autistic and ADHD minds tick along. 

We will discuss living as an undiagnosed ADHD and autistic person, what diagnosis means, life, relationships, work and what it means to be on the spectrum today. Do ADHD people feel crippling shame because they struggle with cleaning, personal hygiene, or time-keeping? Do they always feel misunderstood by the people close to them and find that they get frustrated by ADHD behaviours? And, wait, you say you're autistic but why aren't you good at maths?
Stop judging yourself by the standards of a neurotypical world.
Richard Pink is a content creator behind viral social media phenomenon @ADHD_Love, where he has over 200 million global views raising awareness about ADHD. He co-authored his first book, Dirty Laundry, with his ADHD partner.
Roxanne Emery is a platinum-selling songwriter, having written 3 UK top 10 hits in the last 3 years. She is also an artist, releasing her own music and touring under the name RØRY. Rox was diagnosed with ADHD in 2021, which has been a life changing discovery. Creating content as the neurodiverse half of ADHD Love, she is passionate about helping others reach the same acceptance she has found.
Ria Lina is a touring Filipina comedian, actress and writer known for her appearances on BBC's Live At The Apollo, Have I Got News For You, The Now Show and Mock The Week – and in November was named as one of The Evening Standard's 'Hottest Comedians You Should Be Watching Now'.  Throughout her stand-up career Ria has taken five shows to the Edinburgh Fringe Festival with her work tackling topics such as autism, topical news and racial identity. Ria Lina only realised she was autistic after someone told her at the end of a gig.
Event has passed
Further Info
This event will be held with an in-person audience at Conway Hall and online via livestream. Everyone wishing to join this event must register for a ticket in advance.
If you have any accessibility enquiries, please contact us at info@conwayhall.org.uk / 020 7405 1818.