BREXIT – light at the end of the Tunnel?
24th July 2016 · 11:00am
Main Hall | Virtual event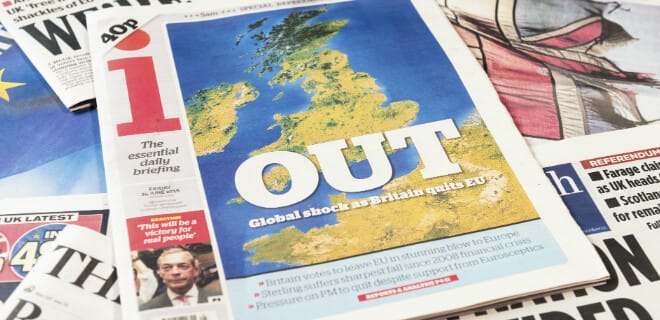 A little dust just may have settled but today we are organising a hot-hot debate/discussion on the referendum outcome. Do you think we have made a tragic error which should be reversed?  Or have we created an incredible opportunity for our country in the medium term? Could this be the catalyst for real change in Brussels?
We want to consider what is the best way forward for our country on the European stage in this capitalist-driven world, where questionable democratic principles are at play. 
We have assembled an expert panel (Lucy Anderson MEP, Dr Simon Usherwood, University of Surrey, Dr Joseph Lacey, University of Oxford, Norman Bacrac, Trustee), chaired by Professor Evan Parker. Each panel member will briefly declare their position on this critical topic. We then welcome questions and discussion and also invite proposals from attendees, giving them a platform for 10 mins (talk + discussion) on the day, if we think you have something significant to say. 
Come along to listen/partake and if you have a proposal to speak then please suggest this to the Chair by emailing evan@ethicalsoc.org.uk
Please note: This event may be recorded.
Doors 10.30. Entry £3, £2 concs./free to Conway Hall Ethical Society members (no tickets needed).
Brockway Room (Ground floor).
Tea, coffee & biscuits will be available.