Chapman Cohen: The People's Philosopher
13th September 2018 · 7:00pm
In person | Virtual event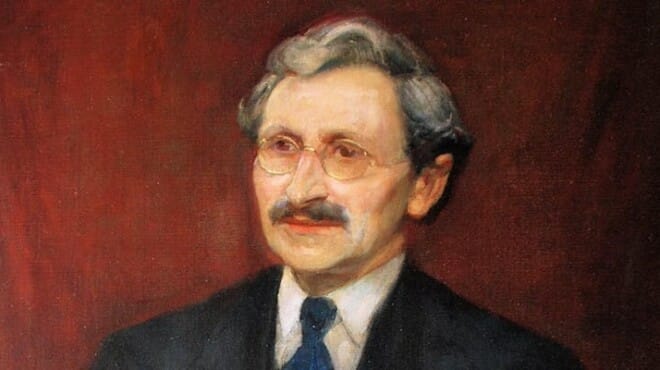 A talk by Bob Forder
"Explaining the world by God is like trying to cross a hole in two jumps". Chapman Cohen
In this talk celebrating the 150th anniversary of Chapman Cohen's birth, Bob Forder will outline Cohen's fascinating career and provide an insight into his work.
Chapman Cohen served as President of the National Secular Society for 34 years from 1915 to 1949, a record unlikely to be surpassed. Founded in 1866 by Charles Bradlaugh, the Society has always been at the forefront of the campaign for a secular society advocating on such issues as dignity in dying, gay and women's rights, abolition of blasphemy laws and religious privilege in all aspects of society.
As well as writing numerous books and pamphlets and lecturing throughout the land, Cohen also edited the Freethinker, the UK's oldest atheist newspaper which showed no respect for authority, religion and the religious.
He championed all the secularist causes of his day and for many he was a hero and great teacher who spoke, wrote and debated more in the cause than anyone ever has or likely ever will.
Bob Forder is a member of the NSS Council and acts as NSS historian. In the past he has written extensively for the Freethinker and other radical publications. He says it is his 'mission' to ensure that the memory of brave infidels and heretics like Chapman Cohen is not lost to future generations.
——-
We are committed to promoting inclusive practice at Conway Hall. Due to the constraints of our building, the Library is not currently accessible to wheelchair users or those with limited mobility, we are happy to discuss with you how we can make the contents and materials accessible to you. We carefully monitor which events are held in the Library, and will use your comments to enable us to develop ways to ensure that everyone should be able to attend events in the future.