City of London Phonograph and Gramophone Society Monthly Meet-up
16th December 2014 · 7:00pm
Main Hall | Virtual event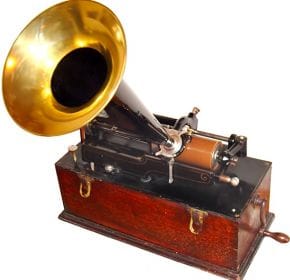 Monthly Meet-up
We meet every third Tuesday of the month, usually in the Bertrand Russell room.
We welcome guests to our monthly meetings and we usually play a few records during the evening or have a guest speaker who will entertain us with a topic relating to recorded music or the machines used to play records or cylinders.
May 20 – Trains or boats or planes.
June 17 – Phil Bennett – "A Night at the Cotton Club"
A selection of the recordings of the various musicians and singers who appeared/might have appeared/could have appeared and in at least instance didn't appear (because their leader turned the booking down) at the Cotton Club in the 1920s and 1930s.
July 15 – Brian Reynolds talks about "Music While You Work"
August 19 – "Musical Theatre of the 1910s" – Dominic Combe
September 16 – "The rise and fall of audio quality" and "Audio in Wartime", Sean Davies
October 21 – Barry Renaud and Tony Clayden – part 2 of History of Amplifiers and then "These Are A Few Of My Favourite Things"
Final details to be confirmed
November 18 – Film Music
Bill Dudman
December 16 – Christmas evening