Constitution for a co-operative art school
3rd December 2019 · 6:00pm
In person | Virtual event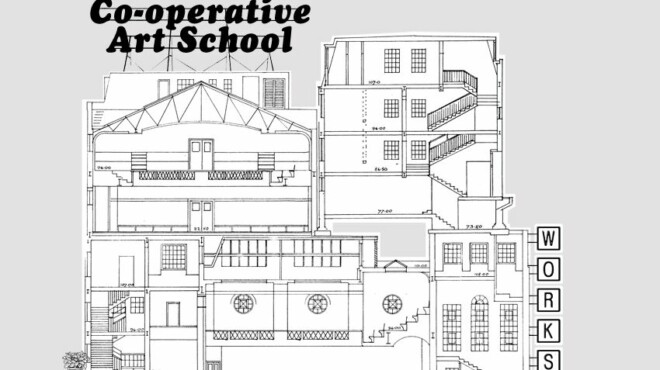 "And education is like liberty: it isn't given; it's taken." (Jacques Ranciere, 1991, p. 107)
Come along to contribute your ideas to a draft constitution for a co-operative art school. Using a series of questions as guidelines, we will collectively generate, articulate, debate and decide the values, principles, processes and working methods of an art school that is organised, structured and governed along co-operative values of autonomy, democracy, equality and solidarity.
A constitution is a collective agreement that outlines the aims and rules of a club, society or non-profit organisation. It is a written agreement of what the group does and how decisions are made. A constitution serves as a reference and it helps resolve controversies.
Attendance to one of the previous workshops is highly recommended in preparation for this workshop but you can also prepare by doing your own reading and research.
Readings:
Please download and read the texts in advance of the workshop.
—
This is the third and final workshop in a series that will explore potential models for a co-operative form of art education. The workshops are open to anyone with an interest in engaging with and contributing to the project. They are participatory and experimental, progressing through stages. You do not have to come to all workshops, but if you can that would enhance continuity between sessions.
A co-operative art school? is a research project on co-operative education, alternative art education, radical pedagogy, self-organisation, networks and other dimensions of a co-operative learning environment. The project is supported by an Artquest Research Residency award at the Conway Hall Humanist Library. For more information on the project and how to get involved and please visit this page.
—
We are committed to promoting inclusive practice at Conway Hall. Due to the constraints of our historic building, there is currently no step-free access to the Library. Please see our Access and Visitor Information for further accessibility information or contact us at Librarian@conwayhall.org.uk. We vary the location of our events between the Library and other ground-level rooms, and are working to ensure that everyone is able to attend all our events in the future.