Antiuniversity Now presents:
Antiuniversity Festival 2022:


Conway Hall Library Tour

11th September 2022 · 2:00pm

Library

Event has passed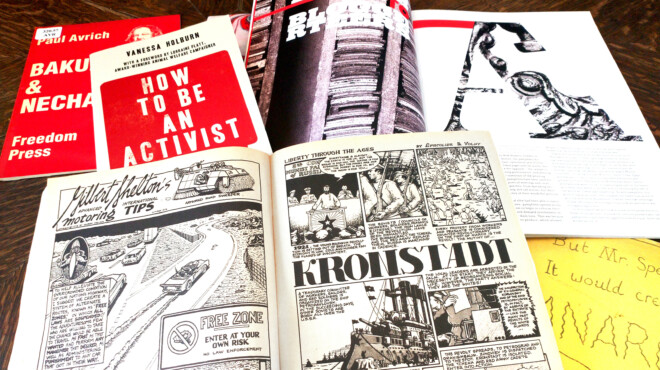 The Antiuniversity comes to Conway Hall for a weekend of workshops, talks and tours. Free for all to access, the weekend of activities will inspire radical thinking, learning and collaboration.
Since 1886, Conway Hall Humanist Library and Archives has been a haven for the radicals, political and social reformers and freethinkers who dared to dream of a better world. Join Conway Hall's Librarian, Olwen Terris, for an introduction to Conway Hall's Library, including a special pop-up display of rarely-seen printed anarchist materials for discussion and debate.
Inspired by the 1968 Antiuniversity of East London, Antiuniversity Now challenges academic and class hierarchies with an open invitation to teach and learn any subject, in any form, anywhere. It is a collaborative experiment that aims to de-institutionalise education and give anyone the opportunity to share – through teaching or learning and sometime both at the same time – the kinds of skills and types of conversations that 'proper' universities no longer offer. To see the full festival programme click here.
Event has passed
Further Info
Due to the nature of our listed building, the Library is unfortunately only accessible by stairs. If you have access requirements, please contact us at info@conwayhall.org.uk / 020 7405 1818.