Crazy Talk: a comedian's take on mental health
14th May 2019 · 7:00pm
Main Hall | Virtual event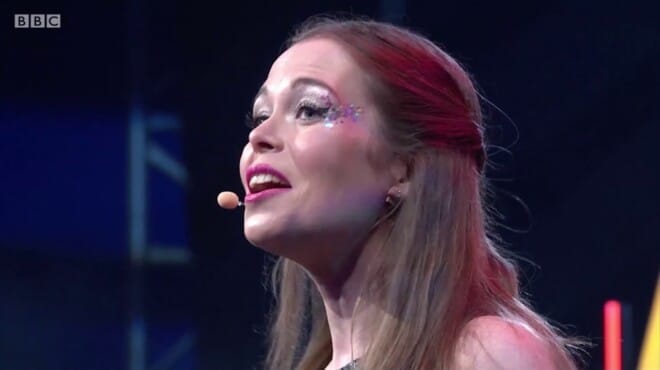 Join us for an entertaining evening with award-winning comedian Juliette Burton as she shares her heart-warming perspective on mental health.
We can't tell from the outside what people are going through inside. So it's vital that we talk openly about our feelings and state of mind. But how?
Having lived with mental health issues for many years, Juliette brings a refreshingly honest view and will share her inspiring journey and how she's managed to overcome prejudice and stigma as well as her own demons.
Juliette is at the heart of a vital shift now happening in our society – and she's passionate about using comedy to encourage more discussion of mental health. When we can laugh about something, it loses its power to scare us and we realise we're not alone.
"Hilarious… Her charisma, uniqueness and talent make Burton a force to be reckoned with" ~ Edinburgh Festivals Magazine