Bloomsbury Festival presents:
Daytimers Mehfil: An Evening of South Asian Poetry
21st October 2022 · 7:00pm
In person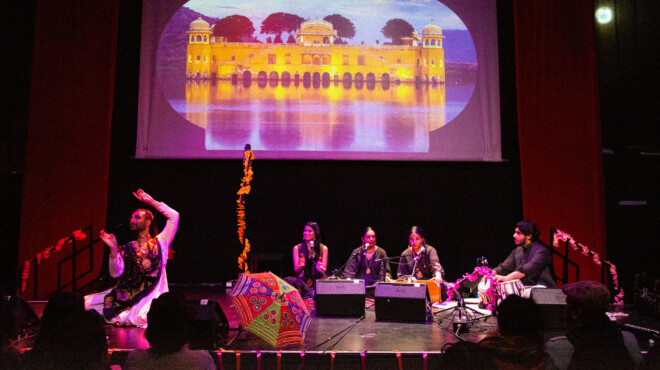 Further Info
Any ticketing enquiries should be made to Bloomsbury Festival.
Website: bloomsburyfestival.org.uk
Email: admin@bloomsburyfestival.org.uk
Daytimers, the collective at the heart of the re-emerging Asian Underground, present an evening spotlighting and celebrating South Asian poetry and spoken word.
Following their recent successes in showcasing the breadth of South Asian talent within the music industry. Daytimers have taken their first steps into the world of poetry and spoken word, with former Australian poetry slam champion Zohab Zee Khan set to host a line-up filled with some of the most exciting South Asian poets operating in the scene right now.
Following their sold-out Mehfil at Rich Mix in March 2021, Daytimers are thrilled to be bringing the next iteration to Bloomsbury Festival. Secure your tickets now for what is shaping up to be an incredible evening celebrating South Asian artistry. Be sure not to miss out!
There are opportunities available to perform at this event as part of their open-mic slots. Please arrive at the venue at 7pm to sign-up, bring one poem with you, and be prepared to provide the piece's content warnings.
This event is brought to you as part of Bloomsbury Festival 2022.