Detoxing Masculinity
20th March 2022 · 11:00am
Main Hall | Virtual event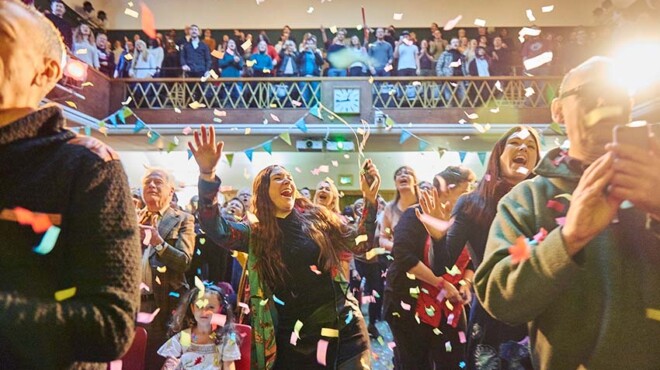 From violence against women and girls, to shocking mental health outcomes for men – how do we heal masculinity to create a better world for all people? Bringing men into the feminist fold is essential, but can be tough. There's a lot of toxicity out there blocking the way to self-work, men's work, the work allyship – and men can feel called out and shamed in the face of righteous anger. But the work is happening, so: join us for a positive experience of masculinity and being called-in. Together, we can all live better.
This event will be hosted by poet and educator Dan Simpson. As always, we invite you to sing your hearts out along with the Sunday Assembly band, enjoy poetry, and hear from a member of our community who is "Trying Their Best". Please stay after for tea, biscuits, and engaging conversations with others.
This will be a hybrid event, which means it will be held in-person as well as live-streamed through our website, https://www.sundayassembly.com. We will make a Zoom room available for livestreamers after the assembly has finished. Link to be shared on the day.
Our assemblies are free to attend, but we kindly request that you support us so we can continue to keep it open to those who cannot afford to contribute. https://sundayassembly.enthuse.com/donate-oneoff#!/