Sunday Concerts:


'My Songs Are My Diary': Discovering Josephine Lang

19th November 2023 · 6:30pm

Doors open: 6:00pm

In person

Event has passed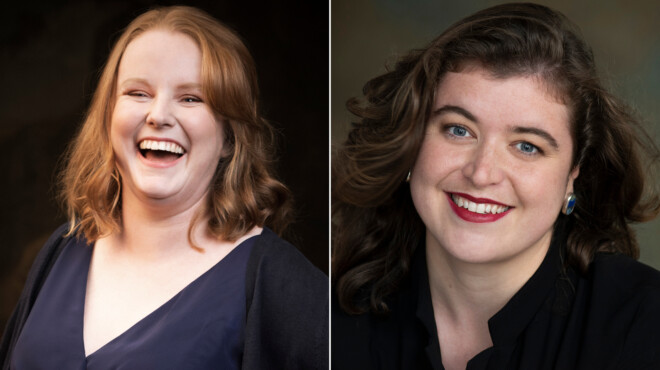 The career of Josephine Lang, a largely-forgotten nineteenth-century singer, pianist and composer, was constrained by the societal limitations of her time. This 'portrait in music' traces her life and gives voice to her music through her letters and songs, as well as music by Johannes Brahms and her friend and mentor Felix Mendelssohn.
Brahms  Die Boten der Liebe Op.61/4
Brahms  Auf dem See Op.106/2
Fanny Mendelssohn Hensel  Aus Italien
Schubert  Der Wanderer D489
Felix Mendelssohn  Ich wollt' meine Lieb' Op.63/1
Lang  Fee'n-Reigen Op.3/4
Lang  Scheideblick Op.10/5
Lang  An den See Op.14/4
Lang  Aus der Novelle 'Die Mathildenhöhle' Op.14/1
Lang  Sie liebt mich Op.33.3
Lang  Ob ich manchmal Dein gedenke Op.27/3
Lang  Auf dem See in tausend Sterne Op.14/6
Lang  Vögelein Op.14/5
Lang  Wiegenlied Op.26/1
Lang  An die Entfernte Op.13/5
Lang  Ruhetal Op.11/2
Lang  Sängers Trost Op.11/5
Lang  Am Bache Op.20
Lang  Der liebe Bann Op.38/2
Lang  Lied des jungen Werner (Aus dem Trompeter von Säckingen) Op.45/2
Lang  Lied des Katers Hiddigeigei (Aus dem Trompeter von Säckingen) Op.45/5
Lang  Herbst-gefühl
Lang  Scheiden Op.43/4
Lang  Gruß in der Ferne Op.44
Lang  Vorsatz Op.38/1
Harriet Burns • soprano
Jess Dandy • contralto
Ian Tindale • piano
"Burns was confident, polished, witty, expressive and sweet toned."
– The Times
"The stunning young contralto Jess Dandy […] offered sumptuous tone and beautiful legato. She's a name to watch."
– The Times
Event has passed
Further Info
Our pop-up bar will be open before and during the interval of the performance, in our foyer. It serves a selection of ethically and sustainably produced drinks.
If you have any accessibility enquiries, please contact us at info@conwayhall.org.uk / 020 7405 1818.