London Fortean Society presents:
England On Fire: A Visual Journey Through England's Psychic Landscape
28th June 2022 · 7:30pm
In person
Event has passed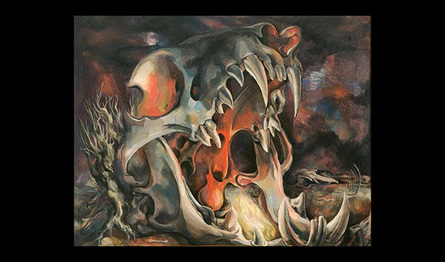 Further Info
If you have any accessibility enquiries, please contact us at info@conwayhall.org.uk / 020 7405 1818.
Mat Osman (founding member of Suede, author of The Ruins) and world-renowned image hunter Stephen Ellcock discuss anarchic magic of their collaboration England on Fire. Here you will find depictions of ancient trackways, chalk carvings and standing stones, of animal-masked community rituals, of streets set ablaze in protest, of occult dreams and psychedelic prophecies.
Forget the tired gallery of lords and ladies, forget the tall ships and haywains. These images cut to the heart of England's psychic landscapes to portray an Albion unhinged, where magic and rebellion and destruction are the horses to which the country is hitched. On these fabled shores we are all castaways.
Mat and Stephen explore magic and mazes, ghosts and gardens, shipwrecks and cities. These poetic renderings of a spectral isle, together with Stephen's hallucinatory visual journey, reclaiming Albion as an eternally inspiring and anarchic domain – an England on fire.
England on Fire: A Visual Journey Through England's Psychic Landscape will be available on the night. It contains over 200 images by artists ranging from William Blake, J.M.W. Turner and Samuel Palmer to Paul Nash, Louis Wain, Bill Brandt, Derek Jarman and Ithell Colquhoun to present-day visionaries such as Paula Rego, Cathy de Monchaux, George Shaw, Jamie Reid, Matt Collishaw, Tacita Dean, Lina Iris Viktor, Yinka Shonibare, Nick Waplington, Dan Hillier, Nicola Tyson, Sutapa Biswas and Chila Kumari Burman. The mind-blowing selection of images is accompanied by short texts by Mat Osman.