How is Gandhi and Non-Violence Relevant to Politics Today?
18th October 2015 · 11:00am
In person | Virtual event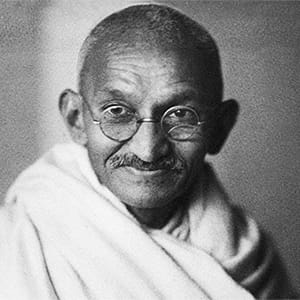 What is the meaning of non-violence as a form of political action and how does it work? Using Gandhi's teachings as inspiration, Dr Shahrar Ali will characterise and assess what is as much of a legitimate question of our times as it was in his day. He will also explore the question of whether violence can coexist with nonviolence as part of an all-embracing account of political action.
Dr Shahrar Ali teaches at the London School of Philosophy and has a PhD from UCL, in which he tackled the morality of lying and deception. He is also Deputy Leader of the Green Party and editor of Why Vote Green 2015, an impassioned call for environmental action and social transformation.
Doors 10.30. Entry £3, £2 concs./free to Conway Hall Ethical Society members.
Tea, coffee & biscuits will be available.