Inspired by…Mompou
10th June 2018 · 6:30pm
In person | Virtual event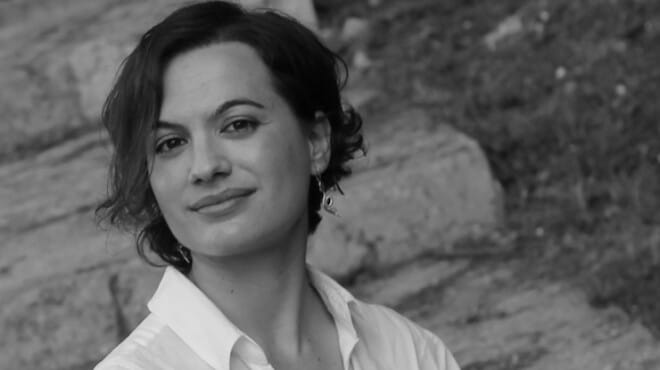 Pianist Maria Canyigueral presents 'Avant-guarding Mompou', an exploration of Spanish composer and pianist Frederic Mompou and his Cançons i danses, as part of the Inspired by… series of concerts organised by EUNIC (European Union of National Institutes of Culture) which present new creations by composers from the EU inspired by great European composers.
Music includes:
Mompou Cançons i Danses (Complete)
Victor Estapé Dotze cavallers
Joan Magrané Cançó i Dansa per a piano
Nicolas Bacri Chanson et valse Op.145
Antón García Abril Reverberaciones
Moritz Eggert Hämmerklavier XXVI
Jiri Gemrot Souvenir pour piano
Josep Maria Guix Stella
Joseph Phibbs Nocturno after Mompou
Konstantia Gourzi Wind Dances Op. 72
---
"During the period between 1918 and 1978 the great composer and pianist Frederic Mompou composed a set of fifteen pieces called 'Cançons i danses'. The particularity of these works is the Catalan composer's ability to weave masterpieces out of his own native folklore.
The project 'Avant-guarding Mompou' arises from my wish to perform Mompou's complete 'Cançons i danses' cycle together with a new one created especially for this occasion by composers of our time. New works have been also based on Catalan folklore as were those written by the Catalan master. Thus, the result of the performance will be an avant-garde 'duplicate' of the cycle created by Mompou but with the personal stamp of each of the composers who participate in the project.
The nine composers who have accepted taking part in this initiative come from different parts of Europe, including Catalonia and the rest of Spain. I am truthfully amazed how the project has been so positively received amongst some of the most prolific and active classical music creators of nowadays. I feel deeply honored to count on this fantastic team. Selecting the composers was done through research and by listening many musical works to find out the ones whose musical and emotional language were closest to me.
Undoubtedly, it will be exciting to experience the reinterpretation of part of a particular region's folklore under either local, close or alien perspectives. Moreover, if the act of creation of an artist could be defined as the overlapping of different influences and the personal experience of life, the final result suggests surprise and emotion. The concert will reveal this variety in the craft of the composers and the performer.
The world premiere will take place at Conway Hall in London on the 10th of June 2018. It will be presented as part of Eunic series 'Inspired by….'. It is a coproduction together with Instituto Cervantes, Arts Council in England, Institut Ramon Llull, Fundació Mompou and Lilly e Violetta. I would like to give my warmest thanks to all of them for their support as well as to the Ateneu Barcelonès for organizing a fundraising concert in January 2018.
Undoubtedly, this event will show plurality and richness of styles. However, how far will this beautiful diversity be integrated in the universal aesthetic experience which is the language of music?
Let's discover it together! "
(Words by Maria Canyigueral)
Instituto Cervantes London website