Keeping it Reel: A Sunday Assembly London Ceilidh
8th October 2021 · 7:00pm
Main Hall | Virtual event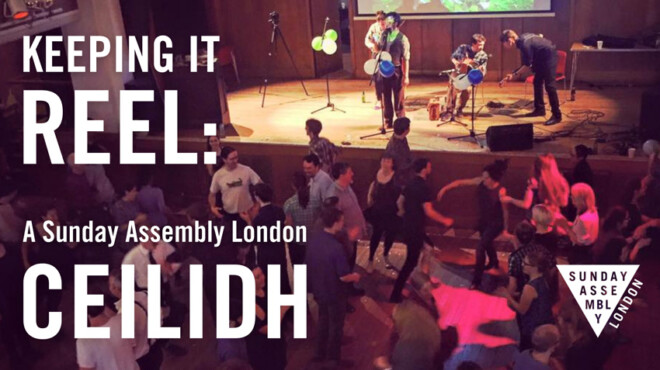 As we come out of our shelters and stretch our creaky joints, it's time to move these bodies once more. Five-and-a-half years ago, Sunday Assembly London had its first ever ceilidh, and it was a huge success! So we've decided to bring it back in celebration of this beautiful community that has managed to stick together during some of the most difficult times.
Expect:
Energetic dancing, stomping and jumping about in full Sunday Assembly London style! Music by the incredible Reeling Icenis: @thereelingicenis
Wear:
Whatever you like, but kilts and anything tartan would be fab if you've got 'em.
Bring:
Friends, family, and a love of life- all are welcome! Also bring cash or a card, as we'll be serving beverages (both alcoholic and alcohol-free) and some nibbles.
Sunday Assembly London is a secular community that celebrates life under the motto "Live Better, Help Often, Wonder More". This event is a fundraiser for our community and all profits will go towards sustaining our programming. A handful of tickets have been made available through our hardship fund. Please contact us at london@sundayassembly.com if you require one of these tickets.