"London Presence" and "What We See"
4th October 2018 · 6:30pm
In person | Virtual event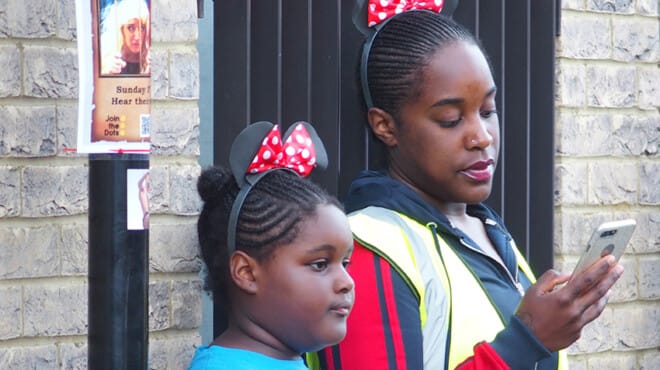 Opening Event – The Brockway Room, 6.30-9pm, Thursday 4 October.  
All welcome. Drinks served.
The exhibition has two parts – "London Presence" and "What We See".
"London Presence"
London Presence is an exhibition of photographs by participants from Grace Gelder's photography workshops at Conway Hall. Exploring different London neighbourhoods, their work maps the streets, people and vistas of London in unique and diverse ways.
"What We See"
What We See is a group show by people ages 8-18 who have attended Young Photographers London workshops within the last year. Led by Grace Gelder & Niaz Maleknia the young people are taken on street photography adventures as well as visiting parks and important cultural landmarks in London. The images  reflect the bold and experimental perspectives of a fabulous range of young people.
www.youngphotographerslondon.com
Instagram –  youngphotographerslondon
Twitter @youngphotoldn
Grace is a London-based photographer and arts workshop facilitator with a BA in Visual Performance and an MA in Photography. For the last 9 years she has been facilitating photography workshops and receiving private commissions from a range of clients and groups; often collaborating with charities and organisations that support women's equality and wellbeing. Grace has extensive experience working with the topic of body image and the nude in photography which she uses as a tool to promote a healthy relationship to the body and our image of ourselves. Grace has developed a variety of approaches to the traditional structure of a photo-shoot and continues to research the role of photographer and subject, exploring new understandings of the ethics of image-making. Grace's clients include Tate, V&A, BBC and Wellcome Collection.