London Thinks – A Critical Conversation with John Elliott
1st December 2016 · 7:30pm
Main Hall | Virtual event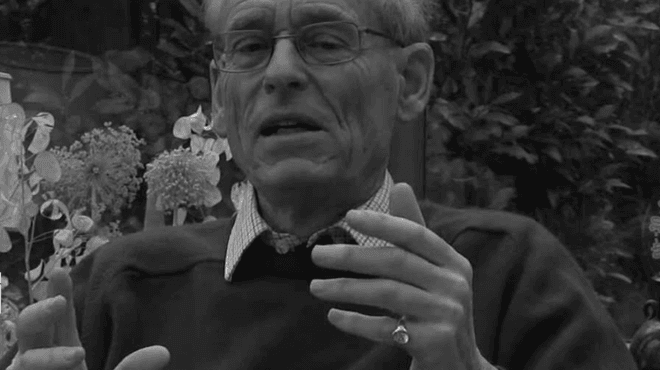 Sir John Elliott, Regius Professor Emeritus at Oxford University joins Ideas Roadshow host Howard Burton to discuss Spain, Catalan separatist movements past and present, and the life of a historian.
Sir John Elliott is a historian of Spain, Europe and the Americas in the early modern period.  He was Professor of History at King's College, London, and the Institute for Advanced Study in Princeton, before being appointed Regius Professor of Modern History at Oxford, a post from which he retired in 1997. He is a winner of the Wolfson Prize and the Balzan Prize for early modern history, and was knighted for his services to history in 1994. A winner of the Prince of Asturias Prize, he has been decorated by the Spanish government, and is a trustee of the Prado Museum. His honorary doctorates include Cambridge, London, Brown University, and several Spanish universities, and he is an honorary fellow of Oriel College, Oxford. He is currently working on nationalism and separatism in the history of Scotland and Catalonia.
Ideas Roadshow is an innovative multimedia educational resource that features the personal, scholarly reflections of a wide variety of leading thinkers in the arts in sciences captured through the accessible medium of a filmed dialogue. Current institutional subscribers include Harvard University, Princeton University, Imperial College and the London School of Economics. Our present collection includes over 70 long-form videos and corresponding eBooks. All participants of the London Thinks/Ideas Roadshow Critical Conversations series have been, or will soon be, guests on Ideas Roadshow.
Tickets: £10 standard, £7 concessions, £5 Conway Hall Ethical Society Members (You can join as a member and receive the discounted ticket rates for a year. £40 standard, £35 concessions members).
Doors 7pm, Start 7.30pm. Ends 9pm.