London Thinks – Buying and Selling Sex: the Big Debate
13th May 2015 · 7:30pm
Main Hall | Virtual event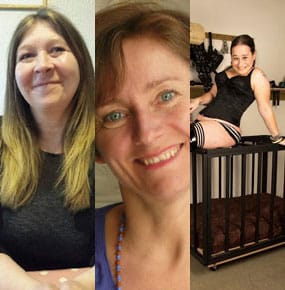 'Sex work' is work. Prostitution is violence against women. These two sentences encapsulate the polarised and often bitter feminist debate over the buying and selling of sex. So what can the two sides agree on?
In this special London Thinks, hosted in association with the New Statesman, we will hear from current sex workers and prostitution survivors about the reality of the sex trade, and take floor contributions from academics, charity workers and other experts. Can selling sex be empowering, or a job like any other — or should we try to "end demand"?  And what does the evidence say is the best way to keep women safe – legalisation, decriminalisation or the "Nordic model" of criminalising punters, but not prostitutes?
Confirmed panellists include: 
Margaret Corvid is a writer, activist and professional dominatrix living in the south-west of England. She writes for the New Statesman on sex, power and social change. 
Fiona Broadfoot was exploited into prostitution at the age of 15 and exited in 1996 after someone close to her was murdered. She now works for SPACE, an organisation which supports women leaving the industry.
Rebecca Mott is an "exited" prostituted woman who now works for abolition of the sex trade. She entered prostitution when she was 14, and only did indoors prostitution. She now campaigns for full human rights for all the prostituted.
Pandora Blake is an activist and outspoken advocate regarding sex workers rights, sexual freedom, censorship and civil liberties, kink acceptance, ethical pornography and the female gaze in erotic media.
Niki Adams is a spokeswoman for the English Collective of Prostitutes (ECP) which is a network of women who work or have worked in different areas of the sex industry. The ECP campaigns for the decriminalisation of prostitution, sex workers' right to recognition and safety, and financial alternatives so that no one is forced into prostitution by poverty. 
In addition to our panellists, we will also take floor contributions, and we invite audience members to submit testimony which can be read aloud by the chair or delivered anonymously in the hall, from behind a screen. Please, email statements to be read out to ian.steadman@newstatesman.co.uk with the subject line "Conway Hall" and include details of how you would like to be referred to.
The panel will be chaired by journalist Samira Ahmed.
Complimentary drinks and nibbles will be available on the night (first come, first served).
Discount also available to new members signing up via Eventbrite.
Doors open 7pm.
N.B. This event will be filmed on the night. Only the stage area will be filmed to protect identities of anyone in the audience who does not wish to appear on video. Please be aware that audio from the event will be more difficult to anonymise and we cannot guarantee that audience members will not take their own pictures (on their phones, etc) for personal use.