No More Children
12th June 2018 · 6:00pm
In person | Virtual event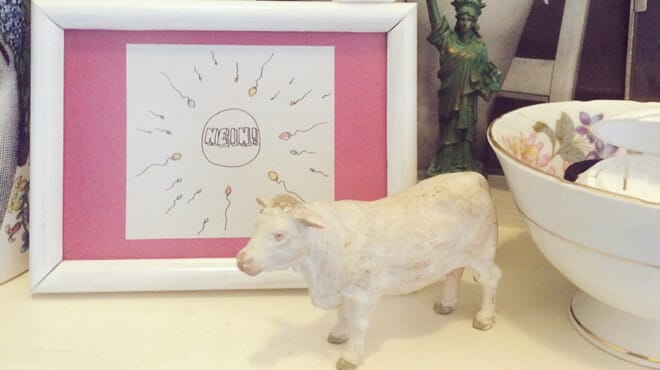 This event is part of the Antiuniversity Now Festival 2018.
I have been feeling more and more restricted lately by other people's desires, other people's believes and frameworks. I've been feeling pressure to do with the language I use to express myself, a language which comes from a heteronormative, patriarchal discourse.
I don't mind children, really. But what I mind is a logic of compulsive, reproductive futurity, which seems to permeate everything and control my life, even when I walk down the pavement.
My stance is this: The problem is not that people are having babies. The problem is that having babies creates a logic that refuses to be superseded – a logic that compels us to consider ourselves in relation (and only in relation) to it; it compels us to define ourselves in relation to it and to make decisions around our lives alongside it. The logic that having babies gives rise to shapes who we are; this logic sets the term of the discussion, which impose an ideological limit to other life narratives and which renders unthinkable anything beyond it. What would it mean not to fight for children, but to fight for oneself? How could one take the other side or to abolish sides all together? And do we need to answer the question: if not this, then what? Do we have to make sense only in relation to a future defined by children?
Blame the narcissists that do not want to have children!
Blame the hedonists that do not want to have children!
Blame the selfish, for not wanting to have children!
But if this is what narcissism is, then I want to be narcissistic, I want to be hedonistic, I want to be selfish.
Down PRONATALISM
DOWN PRONATALISM
DOWN PRONATALISM
EVERYONE TOGETHER
DOWN PRONATALISM
DOWN PAEDOCRACY
DOWN PAEDOCRACY
DOWN PAEDOCRACY
WE WANT ACROBATICS, WE WANT SEX ACROBATICS, WE DO NOT WANT PROCREATIVE SEX, JUST ACROBATICS
I want to think and to write about these things. I'd like to invite you ALL, singles, mothers, non-mothers, fathers, queers, gender fluid, LGBTQ+ to share your own concerns with me through contributing to a discussion as part of the Anti-University week in June. ALL WELCOME.
Eirini Kartsaki is a performance maker, writer and teacher. She makes performance work that engages with notions of desire, repetition and the unfulfilled. She is interested in challenging the dominant western heteronormative discourse through writing, performance and discussion. She has published her work and more recently her monograph Repetition in Performance: Returns and Invisible Forces.
She is on Twitter @eirinipoulaki
For more information visit: www.eirinikartsaki.com/
Antiuniversity Now is an autonomous radical learning project, set in 2015 to challenge academic and class hierarchy through an annual festival of mutual education. Antiuniversity events are organised by individuals and groups across the UK and are open, free and accessible to everyone regardless of education or background.