One Life 2017
24th June 2017 · 7:30pm
Main Hall | Virtual event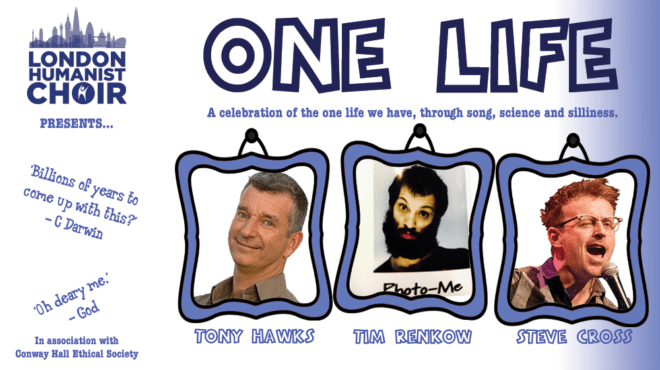 Marking World Humanist Day, 'One Life' is The London Humanist Choir's annual celebration of all things humanist, with singing, science, comedy, and indeed quite a lot more singing.
Special guests include TV and radio comedian and bestselling author Tony Hawks; comedian and host of Science 'Show Off' Steve Cross; and Tim Renkow, comedian and star of 'A Brief History of Tim'.
Settle back for an evening full of laughter, entertainment, and song.
Proceeds to support the work of the British Humanist Association.
Presented in association with Conway Hall Ethical Society
Tickets: £12 (£10 BHA members, Conway Hall members, Students).