*ONLINE* Reweirding: Play Like A Feminist – Why Video Games Need Feminism
23rd November 2020 · 7:30pm
In person | Virtual event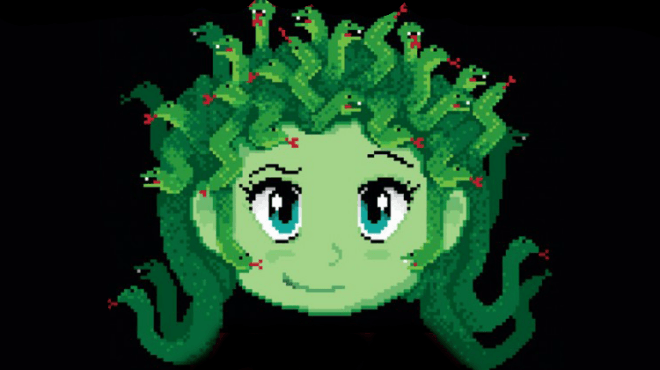 ** At the time of announcement this is an ONLINE only event — however, we may in the future also make physical tickets available. If this becomes possible we will announce it here. Please register for an online ticket using the "Book Now" link **
** Conway Hall is a charity and we politely ask you to add a donation of at least £5 when registering. **
"You play like a girl": it's meant to be an insult, accusing a player of subpar, un-fun playing. If you're a girl, and you grow up, do you "play like a woman"—whatever that means? Shira Chess urges us to play like feminists and to play video games like feminists.
Playing like a feminist is empowering and disruptive; it exceeds the boundaries of gender yet still advocates for gender equality. Playing like a feminist offers a new way to think about how humans play —and also a new way to think about how feminists do their feministing. Chess argues that feminism needs video games as much as video games need feminism.
Roughly half of all players identify as female, and Gamergate galvanized many of gaming's disenfranchised voices. Games themselves are in need of a creative platform-expanding, metaphysical explosion; feminism can make games better. Chess reflects on the importance of play, and playful protest, and how feminist video games can help us rethink the ways that we tell stories. Play and games can be powerful. Chess's goal is for all of us—regardless of gender orientation, ethnicity, ability, social class, or stance toward feminism—to spend more time playing as a tool of radical disruption.
Shira Chess teaches courses in media studies and media writing. Her research focuses on digital media studies with an emphasis on gender and gaming. Dr. Chess' teaches courses that focus on both understanding and creating digital and traditional media. Prior to teaching in Grady College, she taught at Miami University of Ohio and worked as a game developer and web designer. She is the author of Ready Player Two and Play like a Feminist.
LINKS FOR FURTHER INFO:
Website:  https://mitpress.mit.edu/books/play-feminist
Facebook: https://www.facebook.com/mitpress
Twitter: @ShiraChess / @mitpress