*ONLINE* Thinking On Sunday: Being Human
17th January 2021 · 3:00pm
In person | Virtual event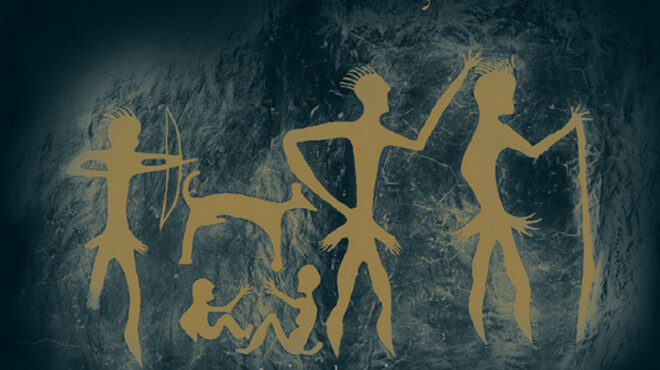 ** At the time of announcement this is an ONLINE only event — however, subject to future government guidance, we may make physical tickets available. If this becomes possible we will announce it here, and existing ticket holders will be contacted directly. Please register for an online ticket using the "Book Now" link **
** Conway Hall is a charity and we politely ask you to add a donation of at least £5 when registering. **
What does it mean to be human? And what, if anything, does it have to do with being a member of the animal species Homo sapiens? Giving a talks based on their acclaimed and dazzling book, Human, Amanda Rees and Charlotte Sleigh get to the very heart of our (rather unscientific) motivations and prejudices about humanity, showing how, by understanding them, we can go some way to resolving the world's biggest problems.
From beasts to aliens, widespread but often problematic links with six other beings are explored. Deep philosophical questions are tackled, including humanity's common purpose, life's meaning and what it means to be accepted as part of a community. Global in its outlook and illustrated by stunning pictures, their book Human is a powerful, funny and iconoclastic antidote to post-humanism
Amanda Rees is Reader in Sociology at the University of York. She is author of The Infanticide Controversy: Primatology and the Art of Field Science (2009) and editor of Presenting Futures Past: Science Fiction and the History of Science (2019).
Charlotte Sleigh is Professor of Science Humanities at the University of Kent. She has published several books on the history, culture and representation of animals including Ant (2003) and Frog (2012) for Reaktion, as well as The Paper Zoo (2016).
LINKS FOR FURTHER INFO:
Website:  http://www.reaktionbooks.co.uk/display.asp?ISB=9781789142143
Facebook: https://www.facebook.com/ReaktionBooks
Twitter: @amandarees9 / @KentCHOTS / @reaktionbooks
** This talk will be held online using the Zoom application (available for PC, Mac, iOS and Android). A link to join the talk will be sent to ticketholders on the day of the event. **