*ONLINE* Thinking on Sunday: The Ethical Case for Basic Income in a Pandemic
14th June 2020 · 3:00pm
In person | Virtual event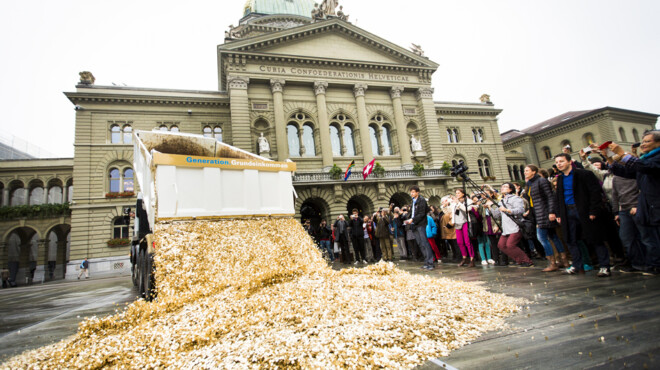 ** This event will be held ONLINE. Please register using the "Book Now" link.
** Conway Hall is a charity and we politely ask you to add a donation of at least £5 when registering.
—
• What is the moral or ethical case for basic income as a right?
• Shouldn't everyone receive a stake in society's wealth?
• Could we create a fairer world by granting a guaranteed income to all?
• What would this mean for our health, wealth and happiness?
Today in one the richest countries in the world, 60% of households in poverty have people in jobs, inequality is the highest it has been for 100 years, climate change threatens our extinction and automation means millions are forced into a life of precarity. The solution? Basic Income.
Guaranteed Basic Income is a regular cash transfer from the state, received by all individual c legal residents. It is an acknowledgement that everyone plays a part in generating the wealth currently enjoyed only by a few. Political parties across the world are now adopting it as official policy and the idea generates headlines every day. Guy Standing has been at the forefront of thought about Guaranteed Basic Income for the past thirty years and in this talk for Conway Hall Ethical Society me makes the ethical case for Basic Income in the time of pandemic and beyond.
Guy will be drawing mainly from his two books for Pelican — the first three chapters of Basic Income: And how we can make it happen and Plunder of the Commons: A manifesto for sharing public wealth. Guaranteed Basic Income is a matter of common justice, it will enhance freedom and will provide basic security as a public good, and above all provide personal and societal resilience in a time of pandemics. Guy will also link the pandemic slump to the Eight Giants of his most recent book, which is published by Bloomsbury.
His latest book, Battling Eight Giants: Basic Income Now (Bloomsbury), can be ordered online HERE.
Basic Income: And How We Can Make It Happen (Pelican) can be ordered HERE.
Plunder of the Commons: A Manifesto for Sharing Public Wealth (Pelican) can be ordered HERE.
—
Doctor Guy Standing is a founder member and honorary co-president of the Basic Income Earth Network (BIEN), an international non-governmental organisation that promotes basic income as a right, with networks in over 50 countries. He is a Professorial Research Associate and former Professor of Development Studies at SOAS University of London. From August 2006 until January 2013, he was Professor of Economic Security at the University of Bath in the UK. Between April 2006 and February 2009, he was also Professor of Labour Economics at Monash University, Melbourne, Australia. From 1999 until March 2006, he was Director of the Socio-Economic Security Programme of the International Labour Organisation in Geneva, Switzerland.
He has written and edited books on labour economics, labour market policy, unemployment, labour market flexibility, structural adjustment policies, social protection policy, rentier capitalism and its predations. His most recent books are Battling Eight Giants: Basic Income Now (2020), Plunder of the Commons: A Manifesto for Sharing Public Wealth (2019), Basic Income: And How We Can Make It Happen (2017), The Corruption of Capitalism: Why Rentiers Thrive and Work Does Not Pay (2016), Basic Income: A Transformative Policy for India, with Sarath Davala, Renana Jhabvala and Soumya Kapoor Mehta (2015), A Precariat Charter: From Denizens to Citizens (2014) and The Precariat: The New Dangerous Class (2011).
—
** This talk will be held online using the Zoom application (available for PC, Mac, iOS and Android). A link to join the talk will be emailed to ticketholders on the day of the event.