Open Your Mind
5th December 2021 · 11:00am
Main Hall | Virtual event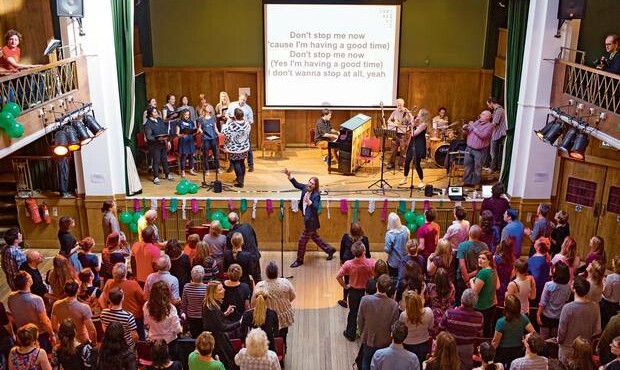 This statement might ruffle some feathers: sometimes our elected officials don't know what's best for us. After half a century of governments around the world blocking research into the benefits of psychedelics, we are finally seeing a shift in the mainstream narrative, and the results of the studies that have been conducted over the past decade are astounding. Substances such as LSD and psilocybin (the active ingredient in 'magic mushrooms') can alleviate or even cure a variety of some of our worst mental and physical ailments, from cluster headaches to PTSD. So why aren't these medicines legal?
Tarsilo Onuluk, Managing Director at the Conservative Drug Policy Reform Group, asks you to open your mind to the possibility that psychedelics can do far more good than harm. Hosted by Mags Houston, a Sunday Assembly community member, event curator at The Psychedelic Society and Head of a medical cannabis study for the UK's leading drug policy charity, Drug Science, this assembly will also feature original poetry by Rick Dove, as well as a "This Much I Know" talk by Guy Murray, an ex-war veteran who has used psychedelics as part of his healing journey. Please stay after for tea, biscuits and lively conversation with our community.
This will be a hybrid event, which means it will be held in-person as well as live-streamed through our website, https://www.sundayassembly.com. We will make a Zoom room available for livestreamers after the assembly has finished. Link to be shared on the day.
Our assemblies are free to attend, but we kindly request that you support us so we can continue to keep it open to those who cannot afford to contribute. https://sundayassembly.enthuse.com/donate-oneoff#!/
Links for further info:
Website: https://www.sundayassembly.com
Facebook: https://facebook.com/londonsundayassembly
Twitter: https://twitter.com/SundayA_London