Sunday Assembly London:


Periods of Change

15th May 2022 · 11:00am

Main Hall | Virtual event

Event has passed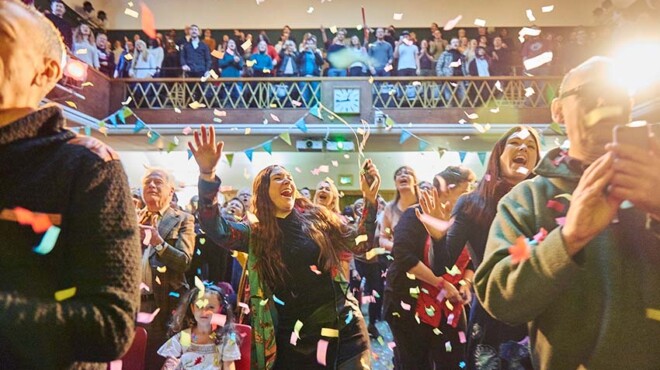 Chella Quint, science communicator, educator, and comedian, coined the term 'period positive' for the 2006 tour of her "Adventures in Menstruating" comedy show and workshops. During the tour, she realised that more and more people were looking for a way to teach a positive approach to menstruation education. Her goal is to counter all of the negative portrayals of periods in the media, which lead young people to feel shame and disgust about their bodies.
In addition to the main talk, we will hear from a member of our community who is "Trying Their Best" to deal with a different period of change that happens later in life. And as always, we will enjoy some positively excellent sing-along songs with the Sunday Assembly Band. Stay after for tea, biscuits, and engaging conversations with others.
Event has passed
Further Info
This will be a hybrid event, which means it will be held in-person as well as live-streamed through our website, https://www.sundayassembly.com. We will make a Zoom room available for livestreamers after the assembly has finished. Link to be shared on the day.
Our assemblies are free to attend, but we kindly request that you support us so we can continue to keep it open to those who cannot afford to contribute. https://sundayassembly.enthuse.com/donate-oneoff#!/