Conway Hall Ethical Society presents:
Ethical Matters:


Queens of the Underworld: A Journey into the History of Female Crooks

18th September 2022 · 3:00pm

Doors open: 2:45pm

Brockway Room | Virtual event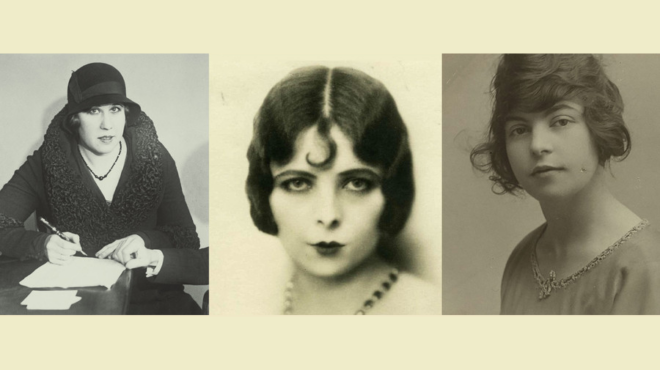 Further Info
This event will be held with an in-person audience at Conway Hall and online via livestream. Everyone wishing to join this event must register for a ticket in advance.
If you have any accessibility enquiries, please contact us at info@conwayhall.org.uk / 020 7405 1818.
Popular culture is littered with famous criminal men – from Robin Hood and Dick Turpin to Ronnie Biggs and the Kray brothers, they've become folk heroes, glamorized and romanticized, even when they killed. But what about all the criminal women?
Where are the highwaywomen and jewel thieves, the bank robbers and gold smugglers, the motor bandits and burglars? Did they never exist, or have they just been forgotten?
Caitlin Davies reveals the incredible story of female crooks from the seventeenth century to the present. From Moll Cutpurse to the Black Boy Alley Ladies, from jewel thief Emily Lawrence to bandit leader Elsie Carey and burglar Zoe Progl, these were charismatic women at the top of their game. But female criminals have long been dismissed as either not 'real women' or not 'real criminals', and in the process their stories have been lost.
Caitlin unravels the myths, confronts the lies and tracks down modern-day descendants in order to tell the truth about their lives for the first time.
Caitlin Davies was born in London in 1964. Her non-fiction books include Taking the Waters: A Swim Around Hampstead Heath, Downstream: a history and celebration of swimming the River Thames, and Bad Girls: The Rebels and Renegades of Holloway Prison, which was longlisted for the 2019 Orwell Prize for Political Writing. Caitlin's latest book is Queens of the Underworld, a journey into the lives of female crooks from the 17th century to today, will be available on the day.