Conway Hall Ethical Society presents:
Sunday Concerts:


Seeking Utopia

16th October 2022 · 6:30pm

Doors open: 6:00pm

In person | Virtual event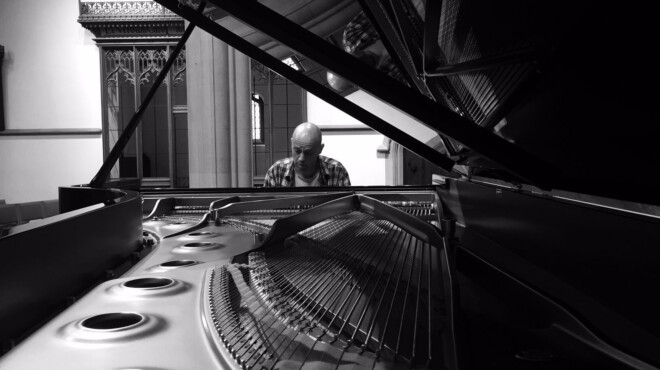 Further Info
The bar will be open before the concert and during the interval, in our foyer.
'Seeking Utopia': a programme of words and music celebrating the friendship between Ralph Vaughan Williams and violist Lionel Tertis, in the 150th year since Vaughan Williams' birth.
Vaughan Williams and Lionel Tertis' origins could scarcely be more different, however they proved to match one another, stature for stature, in their artistic achievements. Through the music mingled with reflections on the world of those who created it, this narrated concert offers an impassioned plea for unity and transcendence in our own time.
"A colleague once accused me of trying to split hairs in groping for Utopia. But why not? I see nothing against endeavouring to attain the impossible, however inadequate our efforts may be towards that goal."
Lionel Tertis
Shiry Rashkovsky (viola)
Viv McLean (piano)
Jessica Duchen (author / narrator)
Programme:
Holst | Lyric Movement H.191
Vaughan Williams | Suite for viola IRV 83
Rebecca Clarke | Passacaglia on an Old English Tune
Delius (arr. Tertis) | Serenade from 'Hassan'
Bloch | Rhapsody from 'Suite Hébraïque'
Korngold (arr. Tertis) | Hornpipe from 'Incidental Music from Shakespeare's Much Ado About Nothing' Op.11/5
With thanks to the Ralph Vaughan Williams Charitable Trust for their support of this performance.
About the Sunday Concerts
Founded in the 1880s, our chamber music concert series is the longest-running of its kind in Europe. Conway Hall was purpose-built in 1929 to host concerts and lectures, and they have continued here until the present day. The ethos of "affordable classical music for all" still remains.