Ethical Matters:


Sex Bomb: Being an Asian Babe

26th November 2023 · 3:00pm

Doors open: 2:45pm

Brockway Room | Virtual event

Event has passed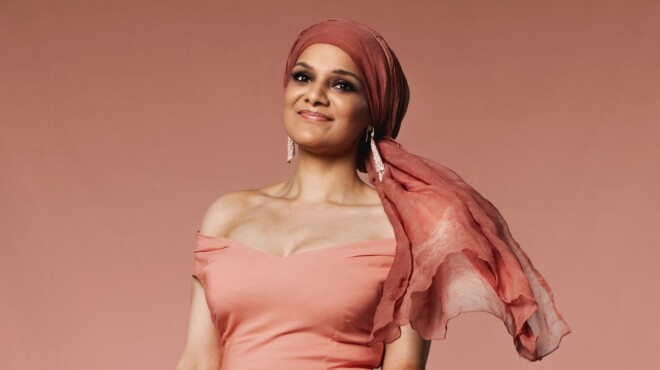 Sadia Azmat has many different sides to her: she is the good Muslim sister and the loud and proud comedian; she is the quiet and loving friend and the horny and outspoken one. So why does everyone put her in a box and expect her to choose between one or the other?
In this Ethical Matters talk, Sadia shares how she has learnt the hard way that she can embrace her sexuality and be a proud British-Indian Muslim. From discovering her sexual identity after seeing a copy of Asian Babes on the shelf in the corner shop to rejecting an arranged marriage and feeling distanced from her culture. From her experience dating white and Asian men to her tumultuous relationship with her headscarf, Sadia is unafraid to share her truth – because, ultimately, we all deserve to feel like a Sex Bomb.
Sadia Azmat is a British Asian stand-up comedian and writer from East London. Through a chance encounter with a comedian in a call centre, she was introduced to the circuit, and now she is a regular stand-up. In 2018, Sadia launched her critically acclaimed BBC podcast 'No Country For Young Women' which was named as one of the 'Best audio 2018' by The Observer and Apple's Top picks for 2018. Her book, Sex Bomb, will be available to buy on the day.
Event has passed
Further Info
This event will be held with an in-person audience at Conway Hall and online via livestream. Everyone wishing to join this event must register for a ticket in advance.
If you have any accessibility enquiries, please contact us at info@conwayhall.org.uk / 020 7405 1818.