Slovenia: Image Music Text
23rd November 2017 · 6:30am
Main Hall | Virtual event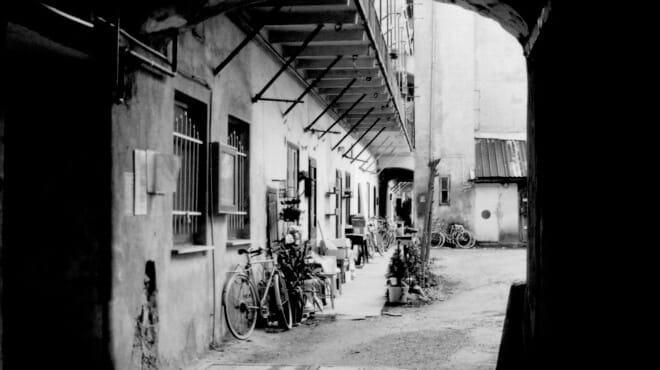 An evening of Slovenian music, words, art and wine.
6.30pm, Thur 23 November in the Library.  
Refreshments served.  All welcome.
Listen to award winning writer Mojca Kumerdej discussing her historical novel, The Harvest of Chronos, set in sixteenth century Europe, a territory plagued by ceaseless battles for supremacy between the Protestant political elite and the ruling Catholic Habsburg Monarchy, as well as the ongoing battle between the sexes.
Be serenaded by the lyrical sounds of some wonderful Slovenian music by flutist Nika Pinter who is currently studying at the Royal College of Music.
Immerse yourself in a special exhibition by photographer Anita Strasser that depicts life in a hidden courtyard in Ljubljana, Slovenia.  For more information go to A Neighbours Event: building community through socially-engaged photography.
The evening will be hosted by Stephen Watts and will begin with a welcome from Metoda Mikuž , Deputy Head of Mission at the Slovenian Embassy.
There will be the opportunity to meet and chat to the artists about their work whilst supping wine and enjoying the Arts & Crafts details of Conway Hall's atmospheric library.
We would like to pay a special thanks to the Slovenian embassy which will be providing delicious Slovenian wine for the evening.