Song-Recital Melodies & Lieder
14th January 2017 · 7:30pm
In person | Virtual event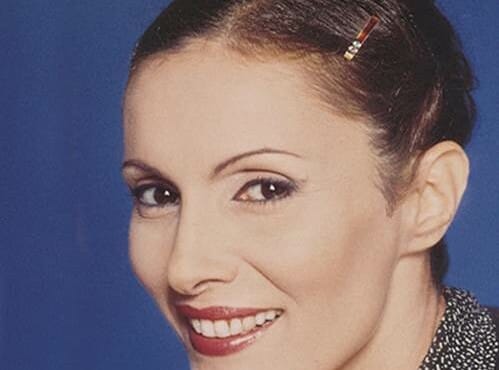 Varda Kotler soprano
Israel Kastoriano piano
In the program: Melodies from Schubert, Brahms, Mahler, Debussy, Poulenc, Caplet, Viardot and Wolf. The melodies brings different sides of each composer: poetic and lyrical styles in contrast with humour and satire. In addition, actor Simon Mitelman will recite excerpts from the translations of the original source poems and texts.

Mahler:
Ich ging mit lust "I went joyfully" (from the Des Knaben Wunderhorn)
Lob des Hohen Verstand "In Praise of Wisdom" (from the Des Knaben Wunderhorn)
Schubert:
Du bist die Ruh "You are Calm" text by Friedrich Rückert
Versunken "Absorbed" text by Wolfgang von Goethe:
Brahms:
Lerchengesang. "Lark's Singing" text by Karl August Candidus.
Vergebliches Ständchen "In Vain Serenade" text by Anton Zucalmaglio
Poulenc:
Deux poems by Louis Aragon Cé and Fetes Galantes
Pauline Viardot:
Hai Luli text by Xavier de Maistre
Les Deux Roses "The Two Roses" text by Louis Pomey
Debussy:
Jane text by Leconte de Lisle.
Mandoline text by Paul Verlaine
Richard Strauss:
Ständchen "Serenade" text by Adolf Friedrich
Hat Gesagt, Bleibt's Nicht Dabei Text from Des Knaben Wunderhorn.
Andre Caplet:
Le Corbeau et le Renard "The Crow and the Fox" by Jean De La Fontaine
Viens! Une flute invisible text by Victor Hugo
Hugo Wolf:
Die Bekehrte "The Converts" text by W.V.Goethe
Ich hab in Penna Text by Paul Heyse
Varda Kotler studied voice and graduated from the Rubin Academy for music in Tel-Aviv University. Recitals, Operas, Festivals and Concerts have taken her to Paris, New-York, Monte-Carlo, Zurich, Vienna, Geneva, Lausanne and Messina in Italy. Varda kotler recorded in Paris four CD's of Classical music with good Reviews from Magazines in Paris, London and New-York.
Israel Kastoriano studied at the Mannes College of Music, New York, where he graduated with highest honors in both piano and orchestral conducting. Mr. Kastoriano is pianist and keyboard player of the Israel Philharmonic Orchestra and as such has collaborated with great conductors including Zubin Mehta, Leonard Bernstein and Kurt Masur. Israel has recorded an album of solo piano music by Mozart and the complete Well Tempered Clavier by J.S.Bach.
Tickets: £12 Standard, £6 concessions (students, unwaged, etc)
The CD L'Heure Romantique lately released in Paris, here are some Reviews:
This is a pleasing and thoughtfully programmed recital disc which showcases the delicate soprano of Israeli singer Varda Kotler in a wide range of repertoire. While not large, her instrument is agile and negotiates the ornamentation of the songs with graceful ease. Israel Kastoriano proves the ideal piano partner, opting largely for a transparent tone and matching Kotler's delicacy in the nuances of his playing.
Kotler and Kastoriano acquit themselves admirably, both artists are of first rank. The range of music covered on this single CD is refreshing, and one does not tire of listening. 
Music & Vision Magazine, London.
Varda Kotler with her distinctive voice brings Mahler a youthful charm, a pure tone with lovely upper range, she controls her vibrato exceptionally well.  Israel Kastoriano provides sensitive accompaniment, beautifully done. This is an attractive and extremely varied recital, well recorded. 
The Classical Reviewer, London.
Varda Kotler affirms her unique rapport with German lieder ideally interpreting Schumann, Mahler and Mozart with such poise and ease, while equally proving her worth with the French repertoire. 
Varda Kotler presents a highly eclectic program assembling English, German, and French pieces.
 A musical rendition with great virtuosity and grace.                                 
Israeli soprano Varda Kotler possesses a velvety timbre and an enchanting grace and agility. Her interpretation articulating the joys and sorrows of the human condition with a deeply touching humanity, her album, "L'heure romantique" is a hymn to beauty. An absolute must!