Stages of Self
5th May 2017 · 12:00am
In person | Virtual event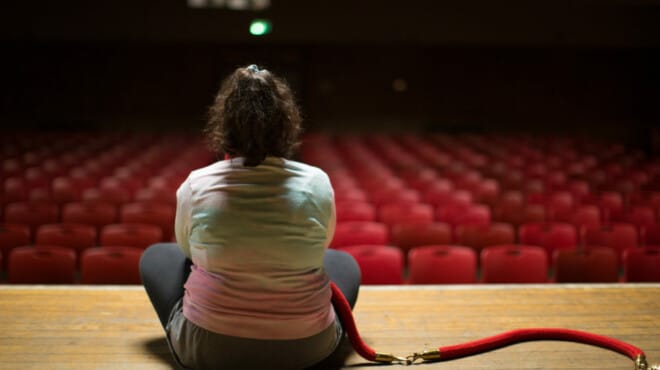 Opening Event – The Brockway Room, 6.30-9pm, Fri 5 May.  
All welcome. Drinks served.
This exhibition presents the work of eight London based photographers, who came together at Conway Hall in February 2017 to explore the theme of the portrait: Jason Boxall, Sisi Burns, Jo Clemens, Romy McCarthy, Niaz Maleknia, Robert Raynard, Lydie Salima and Timothy Stubbs Hughes.
The photographs reveal the many forms that portraits can take, working across the directed photo-shoot, street and performance photography. They show people in varying degrees of distance or familiarity, from inquisitive images of strangers on the street, intimate moments with family at home, and performative self-portraits based on historical figures.
The title of the exhibition 'Stages of Self' is taken from a discussion amongst the photographers, on how they each played with the idea of self during the making of their work. It refers to the quotation from Shakespeare's Hamlet "to thine own self be true", which features above the stage in Conway Hall and was the setting for the theatrical portraits. The title expresses the group's exploration of identity, how we perform in front of the camera either knowingly or unknowingly, and the parts played by the photographer and the subject in the making of a portrait.
The works in the exhibition have been made as part of the 2017 Conway Hall workshop 'Portrait Photography: Theory, Process & Practice', facilitated by photographer Grace Gelder and artist Lorna Robertson.
The exhibition also includes works by Grace and Lorna, as well as photographs produced as part of 'Resistance – a workshop for photographers and performers', also at Conway Hall, run by Grace and Luke Dixon.
Gallery Opening Hours
Fri 23 June, 9am-7pm
Sat 24 June, 5pm-10pm
Sun 25 June, closed
Mon 26 June, 5pm-6pm
Tue 27 June, 9am-2pm & 5pm-6pm
Wed 28 June, 5pm-10pm
Thu 29 June, 5pm-6pm
Fri 30 June, 1pm-10pm