Conway Hall Sunday Concerts presents:
Sunday Concerts:


Marsyas Trio

10th April 2022 · 5:30pm

Main Hall | Virtual event

Event has passed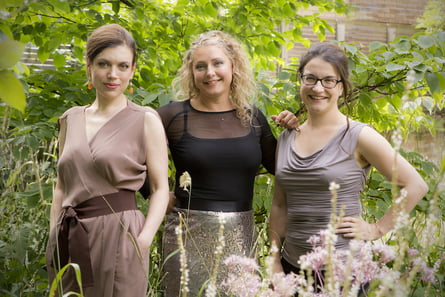 From Master to Pupil
The Marsyas Trio's programme explores the passing of traditions between three generations of composers linked through their musical lineage as pupils and teachers. Hummel taught both Farrenc and Czerny; Czerny in turn became a teacher of Mendelssohn. Each composer represents a different branch within this musical 'family tree'. Louise Farrenc, notably, occupies a special place in music history in being one of the few recognised women composers of her generation. Mendelssohn's Op. 49 is presented here in the lesser-known re-orchestration for flute, which was made by the composer himself at the request of his English publisher.
Helen Vidovich (flute)
Val Welbanks (cello)
Olga Stezhko (piano)
Programme
Farrenc | Trio in E minor Op.45
Czerny | Fantasia Concertante in G Op.256
Hummel | Variations and Rondo on 'Schöne Minka' (selections) Op.78
Mendelssohn | Trio No.1 in D minor Op.49
> Visit the Marsyas Trio's website for more information
About the Sunday Concerts
Founded in the 1880s, our chamber music concert series is the longest-running of its kind in Europe. Conway Hall was purpose-built in 1929 to host concerts and lectures, and they have continued here until the present day. The ethos of "affordable classical music for all" still remains.
Event has passed
Further Info
We are pleased to be able to welcome an audience for this performance, and will also stream the concert on YouTube Live.
Attendance in person may not be possible if government guidelines change prior to the event.
We reserve the right to make this event livestream only and will inform ticket holders in advance.