Sunday Concerts: Robert Max Bach Recital
30th January 2022 · 6:30pm
In person | Virtual event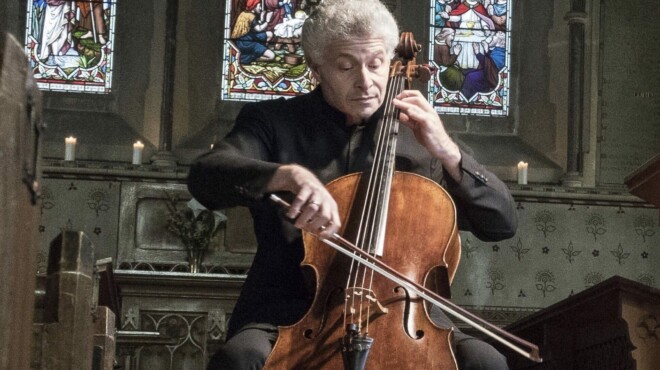 We are pleased to be able to welcome an audience for this performance, and will also stream the concert on YouTube Live. Attendance in person may not be possible if government guidelines change prior to the event. We reserve the right to make this event livestream only and will inform ticket holders in advance.
One of the miraculous manifestations of Bach's genius is in the magical way in which melody, harmony and perhaps two, though sometimes three, voices co-existing music designed to be played by an instrument that mostly only plays one note at a time. Robert Max is touring the UK playing the complete Suites, and we are pleased to present this exciting project at Conway Hall.
Here is musicianship of a high order, interpretatively and technically…there is a warmth and humanity to these performances which dig deep beneath the surface…the astonishment one feels at Bach's genius is laid before us with masterful humanity and insight.
Musical Opinion
Programme
Bach | Cello Suite No.1 in G BWV 1007
Bach | Cello Suite No.2 in D minor BWV 1008
Bach | Cello Suite No.3 in C BWV 1009
Bach | Cello Suite No.4 in E♭ BWV 1010
Bach | Cello Suite No.5 in C minor BWV 1011
Bach | Cello Suite No.6 in D minor BWV 1012
About the Sunday Concerts
Founded in the 1880s, our chamber music concert series is the longest-running of its kind in Europe. Conway Hall was purpose-built in 1929 to host concerts and lectures, and they have continued here until the present day. The ethos of "affordable classical music for all" still remains.