The AHS Convention 2015
27th March 2015 · 9:00am
In person | Virtual event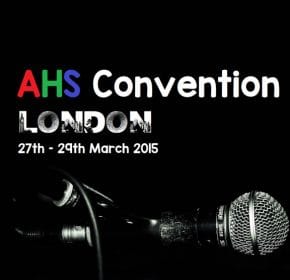 The Atheist, Humanist and Secular Societies, The British Humanist Association and Conway Hall Ethical Society presents
The AHS Convention 2015
We are delighted to welcome you to the AHS Convention on 27th – 29th March 2015.
We'll be joined by some fantastic speakers, treated to some wonderful entertainment, and have the opportunity to meet non-religious students from AHS societies around the country.
The 2015 Convention will consist of the Young Humanists Launch, speaker and panel sessions on the Saturday, followed by evening entertainment and workshops for society members on the Sunday.
Speakers
So far, we have confirmed the attendance of the following at Conway Hall on Saturday 28th March:
Susan Blackmore: Psychologist and Author of the Meme Machine
Natalie Haynes: Humanist Comedian, Writer & Classicist
Andrew Copson: Chief Executive of the British Humanist Association
Alom Shaha: Science Educator & Author of the Young Atheist's Handbook
Jonny Scaramanga: Former Evangelical Christian & founder of Leaving Fundamentalism
Hayley Stevens: Ghost Geek & skeptical Paranormal Researcher
Ruth Haydock: AHS Board Member & Founder of Recovering from Religion St Andrews
Tickets: £20 public, £15 students. With travel grants available to students.