The Alex City Quiz 2019
22nd May 2019 · 6:30pm
In person | Virtual event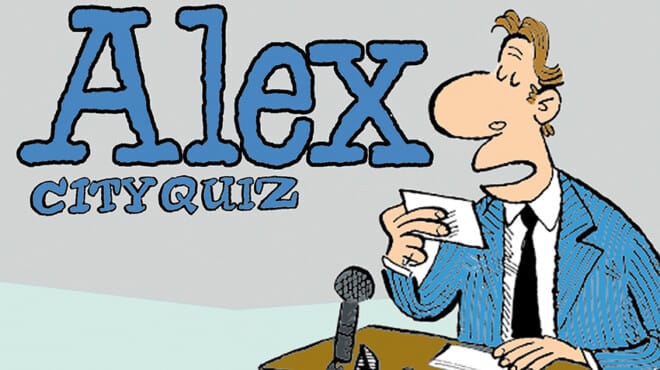 Alex Masterley, the popular cartoon banker from the business pages of the Daily Telegraph, hosts his tenth annual charity quiz evening.
On Wednesday May 22nd an assortment of City bankers, brokers, fund managers, lawyers, PR people and financial journalists will gather at Conway Hall, home of the world's oldest free thought organisation, to compete for the prestigious Masterley Trophy. Here their knowledge will be tested on all aspects of current affairs, history, science, sport, music, TV and film, with perhaps a token question about finance to throw them off their stride.
The quiz will be set and hosted by Alex creator Russell Taylor and journalist and writer Marcus Berkmann and will feature a music round performed at the keyboard by the prodigiously talented Harry the Piano.
A table of six players costs £250, including food and a complimentary drink. All proceeds from this evening of competitiveness, bragging, cheating, arguing and drinking will be donated to St Christopher's Hospice.
Website: www.alexcartoon.com
Facebook: Alex Masterley
Twitter: @alexmasterley
This event is in the Main Hall on the ground floor. For accessibility info: conwayhall.org.uk/about/visiting-us