The End of Nuclear Weapons?
21st November 2019 · 7:00pm
Main Hall | Virtual event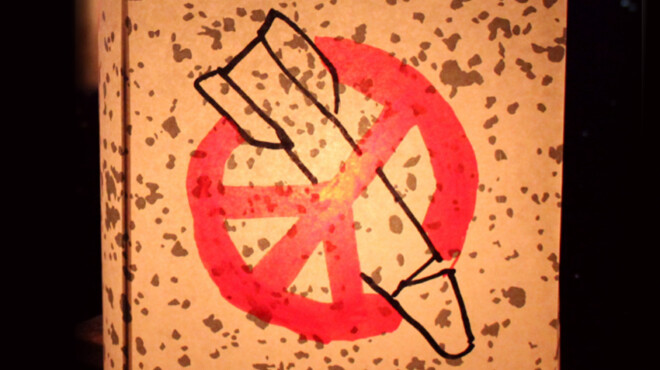 For 13 years The We the Peoples Film Festival has screened more than 200 films on human rights, development, security and the environment. Our festival initiated the UK's first peace-themed film season, video-streaming workshops for Non-Governmental Organisations, and the world's first festival of films on international development by young directors.
We the People's Film Festival is a project of the United Nations Association Westminster Branch.
Festival Aims
To promote and screen new films which show how the challenges facing the United Nations, development agencies and human rights organisations are tackled. We identify some of these challenges with the United Nations Three Pillars of Freedom:
Freedom from want: Sustainable Development Goals beyond 2015; The World we want.
Freedom from fear: Through efforts to bring about collective security and peace.
Freedom to live in dignity: Through the application of justice for all, underpinned by the Universal Declaration of Human Rights.
And in protecting the Environment
And to encourage young filmmakers and creatives to work together to raise awareness of the United Nations Three Pillars of Freedom and the Sustainable Development Goals.
We offer Best Film awards in the following categories
Development
Human Security
Human Rights
Environment
Short film (up to 15 minutes)
Young Film Maker
The Beginning of the End of Nuclear Weapons
Director: Álvaro Orús. On 7 July 2017, 122 countries voted in favour of the Treaty on the Prohibition of Nuclear Weapons. Countries that don't have nuclear weapons but live under their threat voted for a ban. Without the knowledge of most of their citizens, the governments of the world's nuclear powers didn't vote, and yet the ban went ahead. Something new is happening.
This film about efforts to bring a nuclear weapon ban treaty into international law and the role of the International Campaign to Abolish Nuclear Weapons, ICAN, is told through the voices of leading activists from several different organizations and countries and the president of the negotiating conference. It takes the viewer through a brief history of the bomb and the anti-nuclear activism that has pushed to eliminate them ever since their invention. It moves into a consideration of the humanitarian initiative that successfully challenged the dominant security narrative and the historic steps taken since 2010 to turn the treaty from a dream into a reality. Also, it shows what can be done by anyone to help bring the treaty into force and to stigmatise nuclear weapons until they are finally eradicated. Feel inspired! 56 minutes.
Yemen! Saudi Arabia! U.S.! And How We Got This Way!
Director: Kevin Hourigan. This animated short relates the history of the humanitarian crisis in Yemen and the US role in this calamity. 7 minutes
A discussion on the subject will follow the screening.
FURTHER INFO:
Website: http://www.wethepeoples.org.uk/
Facebook: https://www.facebook.com/WTPFilmFestival/
Twitter: https://twitter.com/WTPFilmFestival
Instagram: @wtpfilmfestival / https://www.instagram.com/wtpfilmfestival/
—
This event is in the Brockway Room on the ground floor (accessible, with induction loop audio). For accessibility info: conwayhall.org.uk/about/visiting-us