The Uneggspected: Tales of Lost and Found
17th April 2022 · 11:00am
Main Hall | Virtual event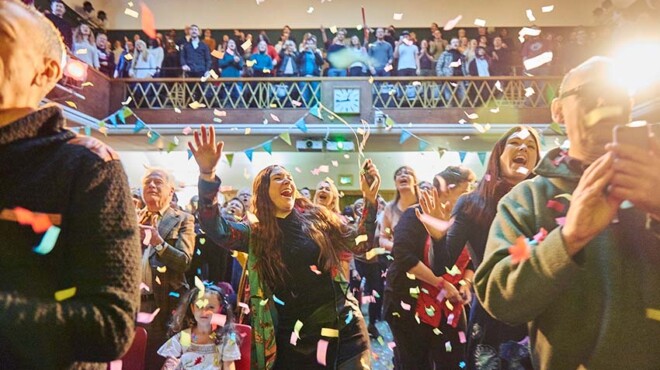 During the medieval times of Western Christianity, abstinence from eating flesh meat, which included eggs, was part of the Lenten fast, a 40-day period of penitential preparation that starts after Shrove Tuesday (aka Pancake Day). Nowadays, Easter is celebrated with the decadence of chocolate goods.
But long before the packaged consumption of sugar, artists embraced the idea of hiding secret images in their work, hoping that others would see and appreciate them. Rina Atienza, our main speaker, is a lecturer at Kingston School of Art who will show us some of these hidden 'easter eggs' and irreverently guide us to explore what we might be missing about this ritual.
In addition to Rina's talk we will enjoy poetry and hear from a member of our community who is "Trying Their Best". As always, we will have an eggcelent time singing along with the Sunday Assembly Band. Stay after for tea, biscuits, and engaging conversations with others.
This will be a hybrid event, which means it will be held in-person as well as live-streamed through our website, https://www.sundayassembly.com. We will make a Zoom room available for livestreamers after the assembly has finished. Link to be shared on the day.
Our assemblies are free to attend, but we kindly request that you support us so we can continue to keep it open to those who cannot afford to contribute. https://sundayassembly.enthuse.com/donate-oneoff#!/