Thinking on Sunday: Denial, Denialism and Post-Denialism – Why is Speaking Truth so Difficult?
7th April 2019 · 3:00pm
Main Hall | Virtual event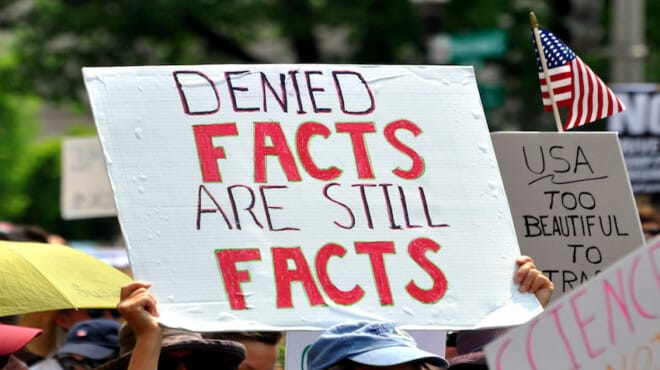 The truth hurts. We cannot always acknowledge our desires – even to ourselves. So we deny them. And sometimes we go further: The term 'denialism' describes a cluster of 'alternative' forms of knowledge, including Holocaust denial, global warming denial, anti-vaxxers, 911 conspiracism, creationism and more. Denialism has been part of the political landscape for decades, but now some (like Donald Trump) are going further, transitioning to 'post-denialism' in which almost anything goes.
Why do we deny? How does denialism work and why is post-denialism replacing it? And how can they be combatted? In this talk, Keith Kahn-Harris, author of Denial: The Unspeakable Truth, argues that a solution will only be possible when we come to terms with the truth of our darker desires.
—
Doors 2.45pm. Start 3pm.
Entry £8, £4 concessions (free to Conway Hall Ethical Society members, who should book these tickets in advance via the Book Now button)
Event is subject to capacity, without exceptions. Space will be reserved for ticket holders.
This event is in the Brockway Room on the ground floor (Ground floor – accessible. Induction loop audio). For accessibility info: conwayhall.org.uk/about/visiting-us
It is part of Conway Hall Ethical Society's charitable programme and is tax-exempt.