Thinking on Sunday: The Pink Pound – Do Homosexuality and Capitalism have a History?
16th September 2018 · 3:00pm
Main Hall | Virtual event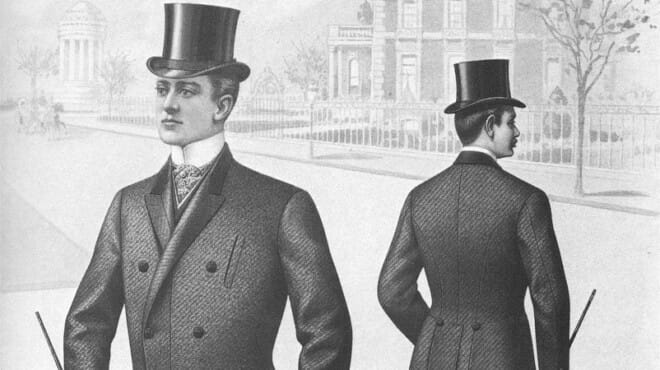 Since the onset of the Gay Liberation Movement from the 1970s, LGBTQ men and women have been increasingly targeted as an identifiable market segment assumed to have higher incomes and lower financial responsibilities, greater interest in leisure services and related products, and to act as early adopters of new consumables. But the virtually exponential growth of recognition and interest in these consumers over the last decades of the twentieth century and first years of the twenty-first has actually hidden the existence of a long and vibrant relationship between LGBTQ people, homosexuality and consumer capitalism since the late nineteenth century. Using sources ranging through early men's magazines and erotic publications, film and theatre regulations, tabloids and popular newspapers, sources on fashion and retailing, government documents and parliamentary papers, business archives and oral histories, Justin Bengry's research asks who benefited from commercial interest in homosexuality? And does the pink pound have a history?
Dr Justin Bengry is Lecturer in Queer History at Goldsmiths, University of London where he convenes the world's first MA in Queer History. He completed a PhD in History and Feminist Studies at the University of California after which he held fellowships in Canada and the UK. He was the lead researcher on Historic England's project 'Pride of Place: England's LGBTQ Heritage'. He has published widely on LGBTQ histories and is a leading public historian of Britain's LGBTQ past. Justin's book The Pink Pound: Capitalism and Homosexuality in Twentieth-Century Britain is under contract with the University of Chicago Press.
—
Doors 2.45pm. Start 3pm.
Entry £8, £4 concessions (free to Conway Hall Ethical Society members, who should book these tickets in advance via the Book Now button)
Event is subject to capacity, without exceptions. Space will be reserved for ticket holders.
Brockway Room (Ground floor – accessible. Induction loop audio).