Thinking On Sunday: Witch Hunts Today
9th February 2020 · 3:00pm
Main Hall | Virtual event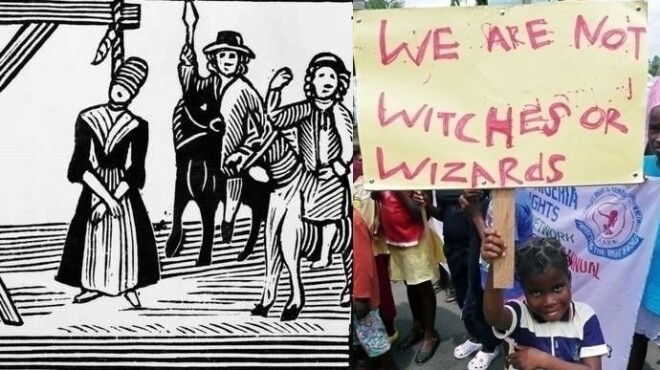 Harmful practices due to belief in witchcraft have seen a huge increase in the past six years both globally and in the UK and Kirsty Brimelow QC and author and campaigner Syd Moore have joined forces to expose this phenomenon.
They will contextualise the current climate, Syd will present dark chapters of the grim past of Essex witch hunts that have inspired her writing. They will move on to witchcraft belief in the present and the techniques used to 'discover' witches in use today. Kirsty will talk about the contemporary landscape of witchcraft belief and abuse, the legal perspective on this and some of the cases she has been involved with. Raising awareness about these issues is something that both Kirsty and Syd are committed to.
Syd Moore is a bestselling novelist, former television presenter and activist. Her novels are based on historic witch hunts (Drowning Pool, 2011 and Witch Hunt, 2012, Harper Collins; Strange Trilogy, 2017-2018, Oneworld).
Kirsty Brimelow QC specialises in international human rights, criminal law, public international, constitutional and international criminal law. She is instructed in the most serious, complex and prominent cases nationally and internationally.
LINKS FOR FURTHER INFO:
Twitter: @SydMoore1 / @Kirsty_Brimelow / @OneWorldLit
Entry £8, £5 concessions (free to Conway Hall Ethical Society members, who should book these tickets in advance via the Book Now button)
Event is subject to capacity, without exceptions. Space will be reserved for ticket holders.
This event is in the Brockway Room on the ground floor (Accessible. Induction loop audio). For accessibility info: conwayhall.org.uk/about/visiting-us