Women's Studies Without Walls (WSWW)
13th June 2018 · 7:00pm
Main Hall | Virtual event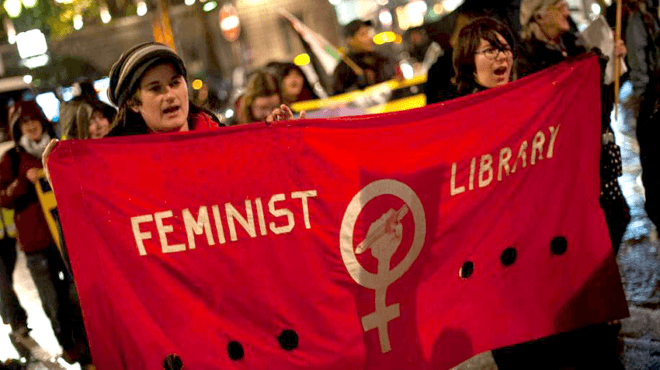 This event is part of the Antiuniversity Now Festival 2018.
The perception of Women's Studies, and feminism by extension, is that it can be too academic, with an abundance of specialist jargon, making it potentially difficult for non-academic, working class or non-English speaking women to join the movement.
First launched in January 2013, Women's Studies Without Walls (WSWW) kicked off with a weekend event themed 'The Personal is Political', and a generationally, geographically and educationally diverse range of women attended the launch event series. The planned extension of the WSWW course aims for a similar outcome. With an added, specific focus on 'Decolonising Women's Studies' of this year's programme, we aim to particularly address the still persistent whiteness of the curriculum.
The proposed introductory session would revisit the Consciousness Raising practice of the Second Wave of the feminist movement, to bring together a discussion on feminist issues through a 'personal is political' lens creating a bottom-up, all-inclusive learning environment.
The Feminist Library is a collection of feminist, particularly Women's Liberation Movement literature, with over 7,000 books, 1,500 periodical titles and archival material. We have remained autonomous since 1975, when we first open our doors to the public. The ethos of the Feminist Library is to provide a space for learning, as well as the material. We host countless feminist events at the Library throughout the year, but we also provide a space for activist, community and feminist meetings organised by non-feminist groups that cannot afford a space of their own.
For more information visit www.feministlibrary.co.uk
Find them on Facebook and on Twitter @feministlibrary
Antiuniversity Now is an autonomous radical learning project, set in 2015 to challenge academic and class hierarchy through an annual festival of mutual education. Antiuniversity events are organised by individuals and groups across the UK and are open, free and accessible to everyone regardless of education or background.