Delving into the British Humanist Association archive, the first surviving minute book of the Union of Ethical Societies (forerunner of the Association) creates an image of a thriving, growing organisation with widespread interest in the Ethical Movement.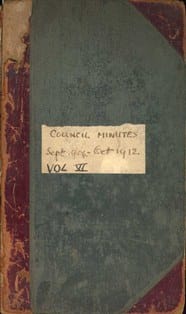 The first entry in the minutes on 22 September 1904 records the members of the Council were drawn from local ethical organisations representing South, East and West London with members from more localised groups in Battersea, North Kensington, Saint Pancras and Hampstead also attending.
Furthermore, the minutes reveal interest in the movement outside cosmopolitan London. Requests for literature were made that month by new centres in Brighton and Devon, and an ethical society was established in Johannesburg, South Africa. The International Freethought Congress hosted by Rome is also noted by the Council who planned to send the ubiquitous Dr Stanton Coit as their delegate.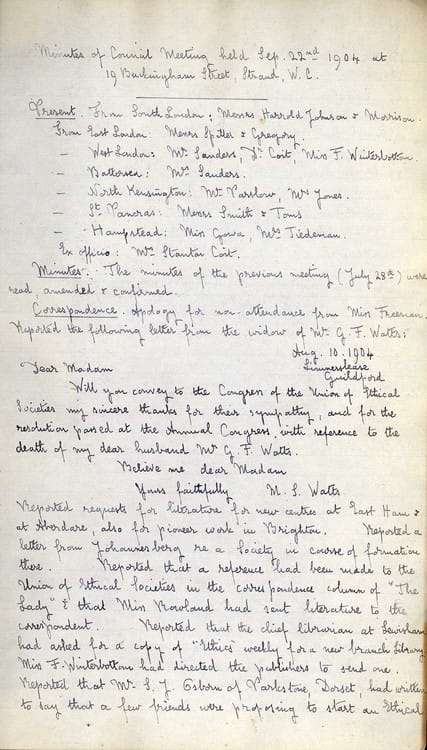 Images © British Humanist Association
Bishopsgate Institute reference: BHA/1/2/1
---