In 1821 the congregation of William Johnson Fox were in the process of commissioning the Unitarian Chapel at South Place, Finsbury, which would later become the home of South Place Ethical Society. Having already raised over £600 towards the cost of the building, the Committee for Erecting a New Chapel looked to raise additional funds by asking for subscriptions from the congregation.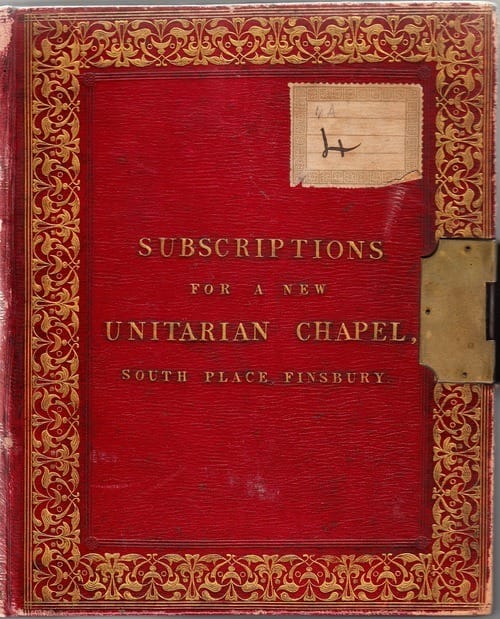 Some gave relatively small amounts, such as John Mardon who contributed £1. Whereas others, such as E. Bricknell, who pledged £100, promised more significant contributions. In total £2117.2d.4s was raised through subscriptions.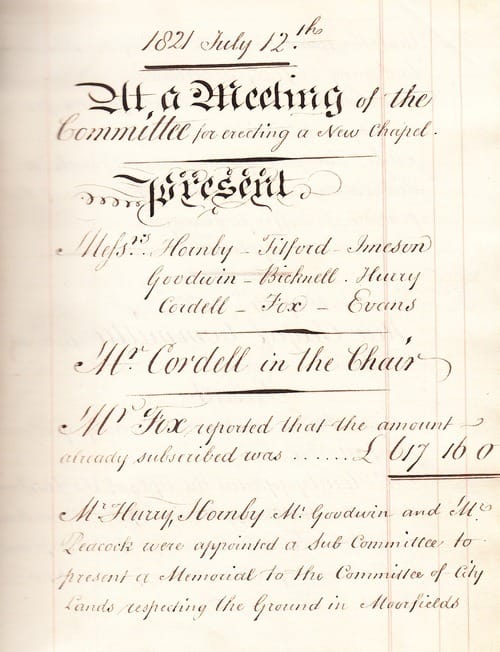 The Committee also approved the design of the new Chapel, choosing the plans drawn by a Mr Burrell. The Chapel was completed in 1824.
Images © Conway Hall Ethical Society

Humanist Library and Archives reference: SPES/1/8/1
---