From even a quick browse of the archive, it is clear that Conway Hall Ethical Society has a long tradition of forging connections with kindred organisations. Included in this illuminating collection is a snapshot about Gora and the Atheist Centre in Vijayawada, India.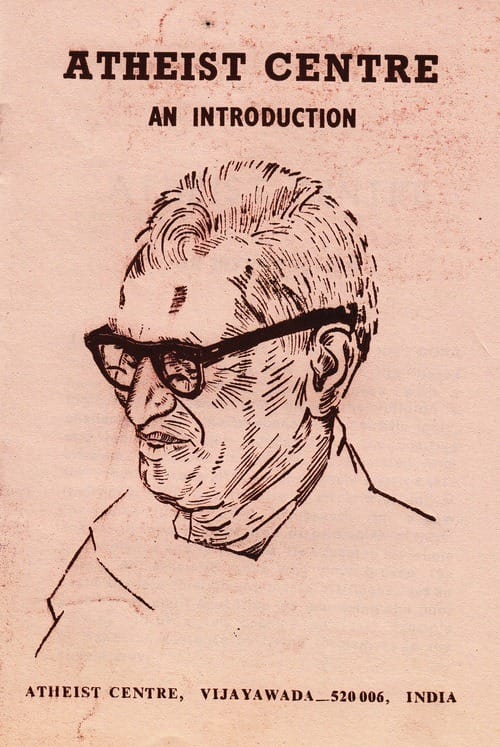 Gora was a dedicated atheist. He founded the Atheist Centre in a small village called Mudunur, moving to Vijayawada in 1947. The centre was Gora's laboratory where he attempted to break the caste system by conducting inter-caste marriages, inter-dining programmes and adult education.
'Atheist Centre: An Introduction' describes Gora's philosophy:
"In his remarkable and inspiring life Gora showed the way for a new style of life based on positive atheism and openness with a logical consequence that unless the religion is challenged with the weapons of scientific logic, and by individuals and groups living the positive atheism, our society can never be liberated from inhuman superstitions and anachronistic caste traditions".
Gora was internationally recognised within the Humanist community. He participated in the International Humanist and Ethical Union conferences in Boston 1970, and Amsterdam 1974.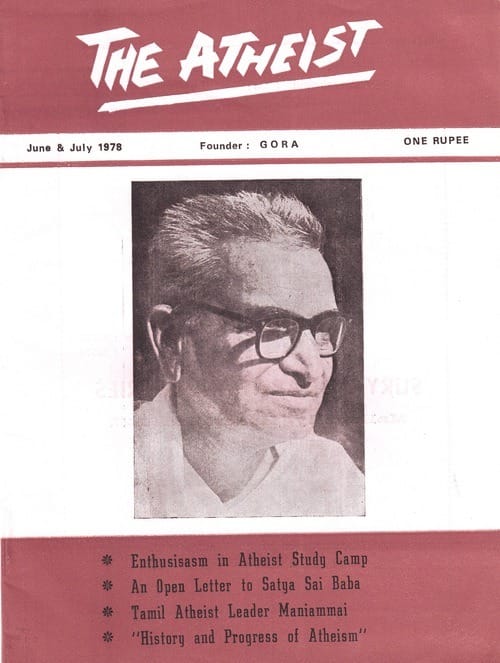 Image © Conway Hall Ethical Society
Humanist Library and Archives reference: SPES/6/2/2
---