The National Secular Society has a long history of campaigning for secular education in the UK.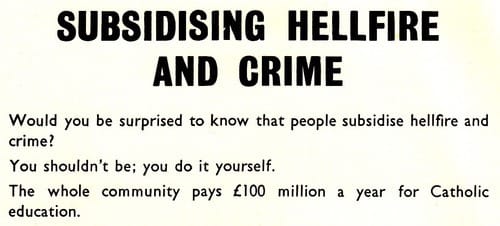 Their protest against religious schools has been a key part of their activities since the last century and has attracted support from household names such as Bertrand Russell, Harold Pinter and Michael Foot.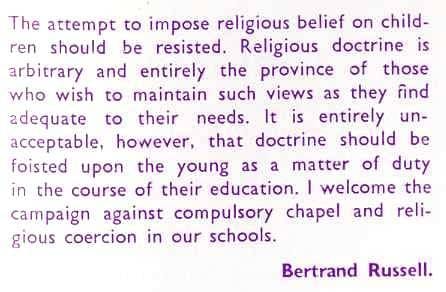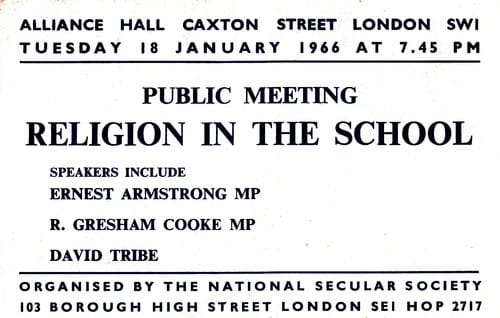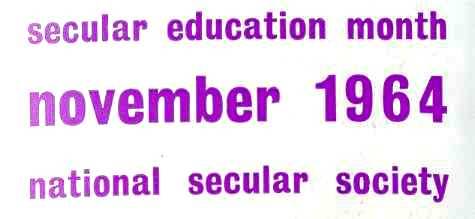 To raise the profile of the issue amongst the public, the NSS have created leaflets, held lectures, and run month-long events.
Image © National Secular Society
Humanist Library and Archives reference: NSS/6/5
---