After 18 months the Alternatives to Religion cataloguing project reaches its conclusion this week. The project has unearthed the histories of three influential non-theistic organisations, making their archives freely accessible for the first time. The archives are:
It's been great sharing interesting items from the archives with you on this Tumblr, and I hope the blog has encouraged you to find out more about secularism, humanism, freethought and all the organisations involved.
But before I go, here's one final image from the collections…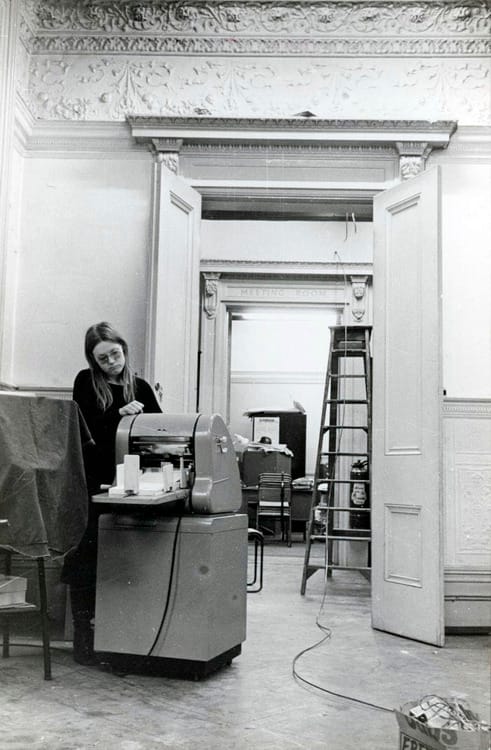 [Project Archivist signing off].
The official launch of the Alternatives to Religion Project will take place as part of Open House London at Conway Hall on the weekend of 20-21 September 2014.
Image © British Humanist Association
Bishopsgate Library and Archives reference: BHA/1/15/8
---