To celebrate all the work that has gone into our National Lottery Heritage Funded project, Victorian Blogging, we have produced a special edition of our Ethical Record journal, which can be read here. This issue brings together many of those who have contributed to the project, as well as showcasing some of the outcomes of our public workshops and school sessions.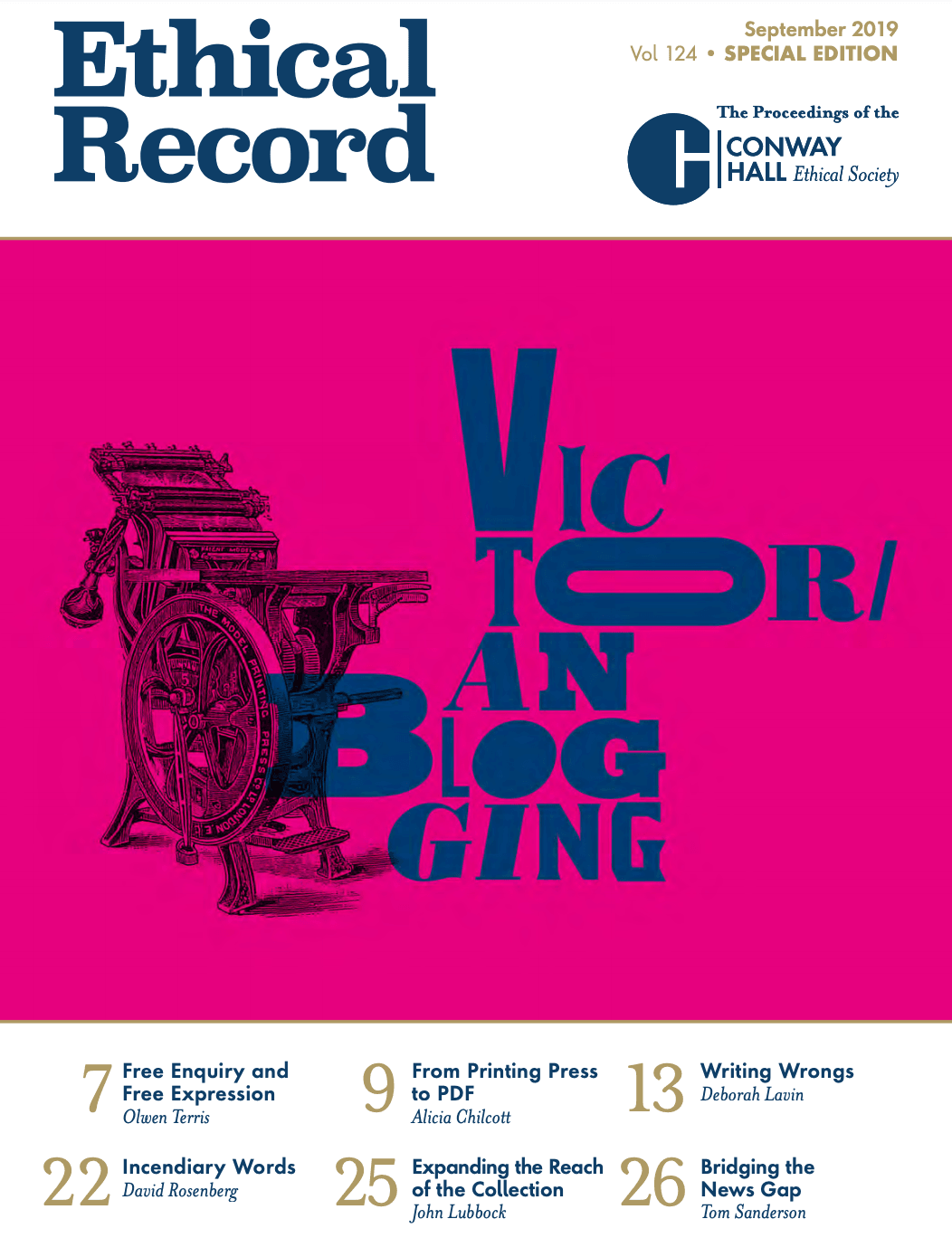 You can read about the provenance of our nineteenth-century pamphlet collection and the work of our Library Assistant, Olwen Terris, who catalogued the collection. Two of Conway Hall Humanist Library & Archives' volunteers share their experiences of helping bring the project into fruition and discuss the skills they have developed in the process. The issue includes contributions from the people we partnered with to develop a fantastic talk series, adult education course and creative writing workshops that brought our collection to life, helping our audiences to understand the significance and context of Victorian pamphleteering. Year 12 Politics students at Regent High School share some of their work created in response to the collection, focusing on how Victorian pamphleteers harnessed powerful written language to promote causes and campaigns and how activists use social media and blogging in a similar manner today. Bringing to light the legacy of these freethinking Victorian pamphleteers, the issue also touches on how we are sharing the pamphleteers' messages with wider audiences through Wikipedia and how many today are becoming citizen journalists, raising awareness of the issues they care about through online journalism and blogging.
We hope you enjoy reading all about our project!

---