Conway Hall Ethical Society (formerly South Place Ethical Society) has a long history of promoting liberty, ethics and justice, as well as supporting social, political and secular campaigners.
In 1909 the Society publicly demonstrated its support for Senor Francisco Ferrer, a Spanish anarchist who used his fortune to promote secular education and campaign for political freedom.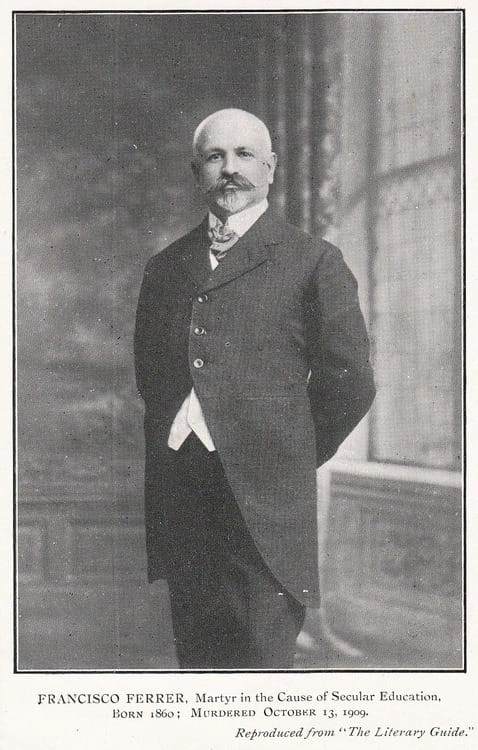 On 2 October of that year, Ferrer was arrested by the Spanish Government and imprisoned on a charge of inciting civil unrest and terrorist activities in Barcelona. His arrest caused outrage in Europe and led the Ethical Society to pass a resolution calling for a fair trial.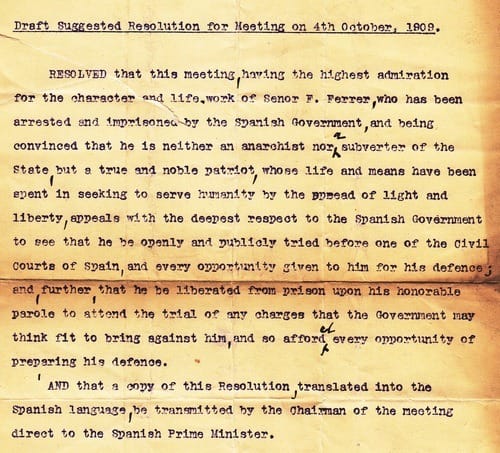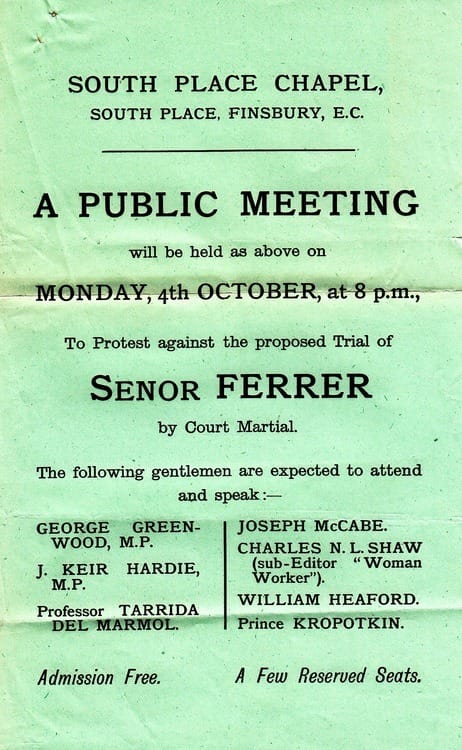 "Senor Ferrer is known to liberal-minded men throughout the civilised world as the founder of the Escuela Moderna of Spain. Now once again, Ferrer is in jail, this time charged with being a party to the recent Barcelona outbreak. The constitutional guarantees have been suspended, and the whole province lies at the mercy of a military despotism. The British Government has refused to use its good offices to secure a fair trial for Ferrer." SPES, 1909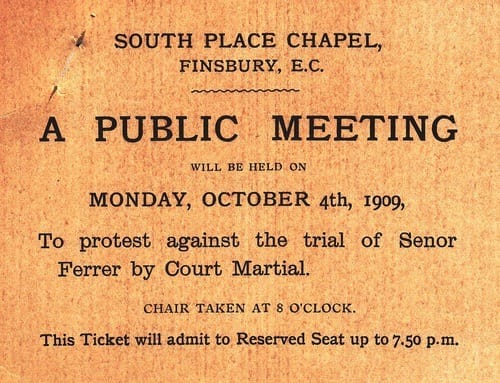 However, international condemnation of their actions did not deter the Spanish Government. After a surprisingly short trial, Ferrer was executed by firing squad on 13 October 1909.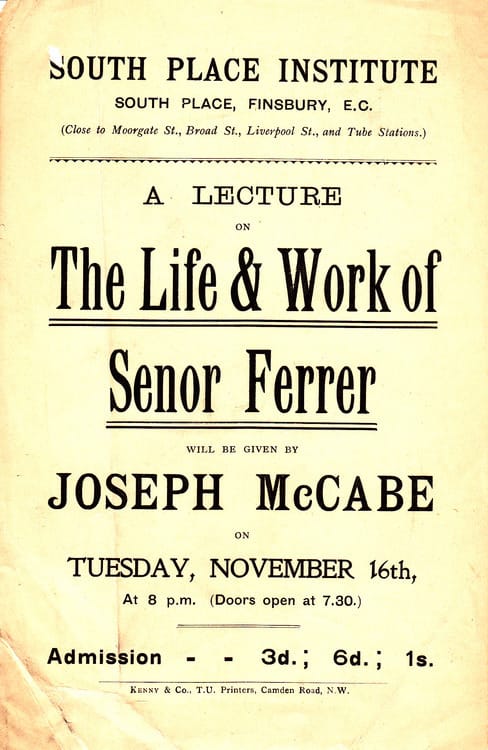 Image © Conway Hall Ethical Society
Humanist Library and Archives reference: SPES/6/2/24
---